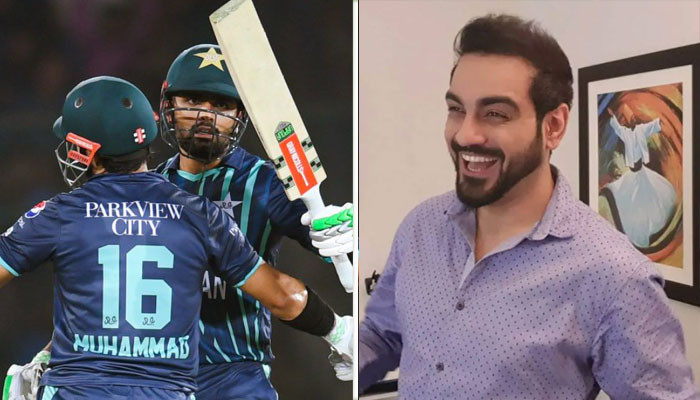 Entertainment
"The middle order of the team is more happy than the people of Pakistan when Babar walks."
YouTuber and actor Arsalan Naseer has discussed Babar Azam's performance and Pakistan's middle order in the second T20I between Pakistan and England.
In his tweet, Arsalan Naseer praised Babar Azam for his performance and wrote King Babar Azam.
In a tweet, Arsalan Naseer said that the team's middle order is more happy than the people of Pakistan when Babar Azam walks.
On the other hand, actress Mahira Khan also appreciated and tweeted Babar and Rizwan for the historic victory of Pakistan thanks to their excellent performance.