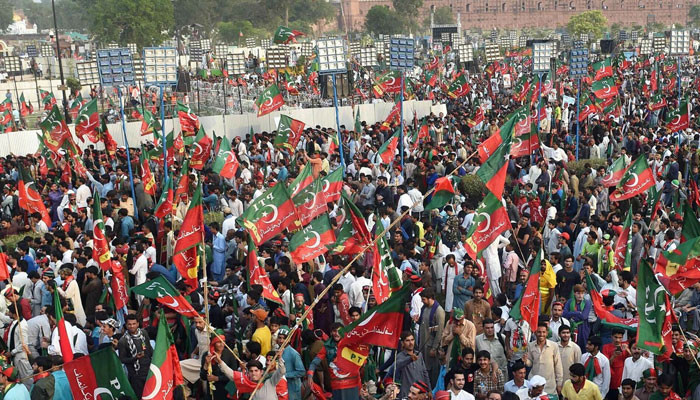 Pakistan
PTI allowed to rally at Faizabad, permit issued with 56 conditions
The Rawalpindi administration gave permission to Tehreek-e-Insaf to hold a rally at Faizabad.
The district administration issued a rally permit to PTI with 56 conditions, in which the biggest condition is to vacate Faizabad on the night of November 26. The administration also ordered the Rawalpindi police to take all necessary security measures for the rally have been released.
In this regard, the official notification has said that the England cricket team is arriving in Rawalpindi to play. will not do while Allama Iqbal Park will not be used for the workers to stay.
The notification further states that anti-state slogans will not be allowed, the traffic plan issued by the traffic police will be enforced and the rally management will be held responsible for any loss of life, while the use of drone cameras will not be allowed at all.
The Rawalpindi administration has sent copies of the permit to all concerned institutions.