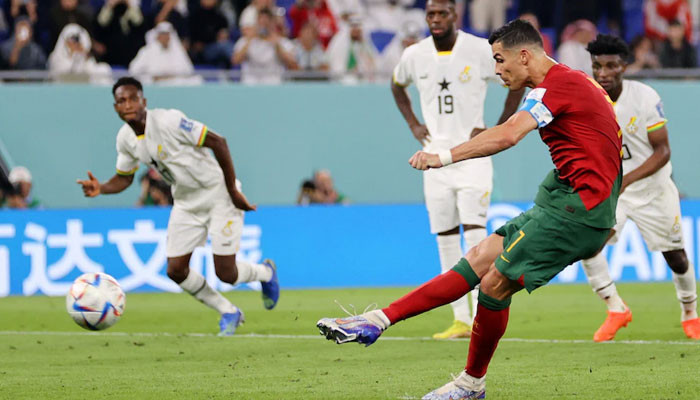 Sports
Portugal make a winning start, losing 2-3 to Ghana
In the ongoing Football World Cup in Qatar, Portugal started the tournament with a win by defeating Ghana by 3 goals to 2 in the Group H match.
In the first half of the match played between Portugal and Ghana in Doha on Thursday, both teams tried to score but neither succeeded.
In the second half, the penalty received by Portugal was converted into a goal by the star player Cristiano Ronaldo. After 8 minutes, the Ghanaian team was able to make up for this deficit, the goal was scored by Eve.
After that, in the 78th minute, Portugal's Felix Secura scored to give the team the lead again, while Liao scored the third goal just two minutes later. Ghana's Bukhari scored the second goal in the final minutes of the game. The match ended with a score of three to two in favor of Portugal.
On the other hand, in this match, Portugal's star player Cristiano Ronaldo won an important world record. Ronaldo became the first footballer in the world to score goals in 5 World Cup tournaments.
Cristiano Ronaldo scored his first World Cup goal in 2006, after which he scored goals in 2010, 2014, 2018 and now 2022 World Cup.