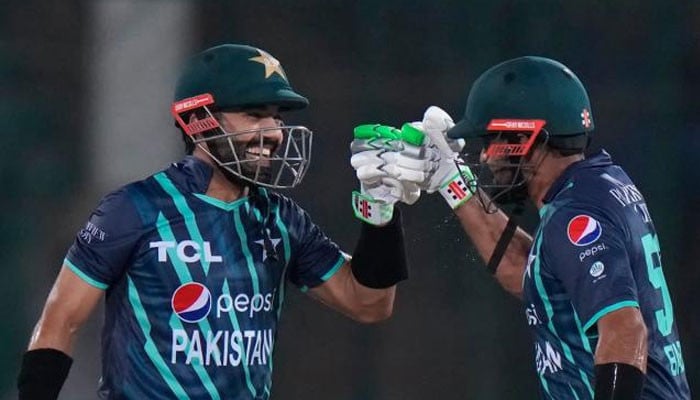 Sports
Pakistan won a unique honor in the second T20 against England
In the second T20 against England, Pakistan cricket team won a unique honor.
Pakistan cricket team became the first team to cross the target of 200 runs without loss in T20I.
The target set by Pakistan in the second T20 against England is the biggest achievement by any team without losing a wicket.
The previous highest target by New Zealand was 169 for no loss, which was achieved by New Zealand against Pakistan in 2016.
Pakistan is the only team to score 150 or more without losing a wicket twice.