World
Monkey Pax outbreak in UK, 7 cases reported
Four more people have been diagnosed with monkeypox in the UK, bringing the total number of endemic cases to seven.
Four of the new Monkey Pax patients are gay or bisexual men who contracted the disease in London, the Daily Mail reported.
Two-quarters of the people reportedly knew each other but were unrelated to the previous monkey Pike case. However, nurses and doctors have been advised to remain "vigilant" of patients affected by the new epidemic.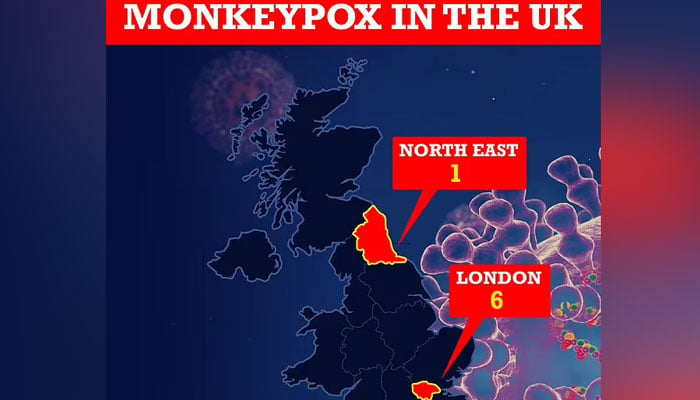 According to the "Daily Mail" report, on May 7, the British Ministry of Health announced that a person who had recently traveled to Nigeria had contracted the monkeypox virus.
However, two more cases came to light on Saturday, with two victims living in the same house but unrelated to the original case.
Monkeypox is often considered a common itching disease, such as chickenpox and measles, which makes early diagnosis difficult.
Dr Suzanne Hopkins, chief medical adviser to the UK's Health Security Agency, said the disease was "rare and unusual".
"We are increasingly investigating these infections as there is evidence that monkeypox virus is transmitted through close contact in the community," he said.
According to the Health Security Agency, gay and bisexual men will be urged to contact a doctor immediately if they notice any unusual scars and wounds on their bodies.
According to experts, the rare viral infection kills one in 10 infected people and does not spread easily to humans. It is spread by inhalation during prolonged face-to-face or physical contact.
When was the first case of Monkey Pax exposed?
Monkey Pax was first reported in 1958, the first human case was reported in the Democratic Republic of Congo in 1970, and the first human case was reported in the United States in 2003 and the United Kingdom in September 2018.
symptoms of disease
Monkeypox causes the flu first, then the rash on the body turns into a very painful wound that feels like someone put a burning cigarette on the wound.
There is no fixed time for patients to recover from this disease, but patients require adequate attention and care.
How is the disease spread?
The deadly disease first infects humans through animals and then causes viral transmission between humans.
Monkey Pax is reported to be spread by monkeys, mice, squirrels and other small mammals, and it is mainly distributed in West and Central Africa.