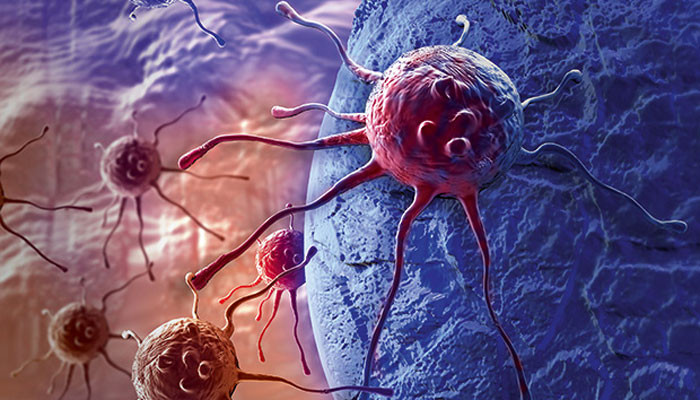 Health
Medical experts have discovered a new and easy way to treat cancer
Medical experts have made significant progress in the treatment of life-threatening diseases like cancer.

A new method to treat cancer has been tested by experts in which a common virus destroys cancer cells.
Preliminary results from this human trial have been encouraging.
Experts from the UK's Institute for Cancer Research used the herpes virus for this trial.
The safety of the treatment was tested in an early phase of the trial.
In a quarter of patients with late-stage cancer included in the trial, tumors were discovered to have stopped growing, shrunk or disappeared.
Krzysztof Wojkowski, a 39-year-old trial participant, had cancer at a stage where there was no life-saving treatment, but has now beaten the disease after being part of the trial.
The trial started in 2020 and now Krzysztof Wojkowski says that 'I had no options left and the doctors thought that it was not possible for me to survive, at this point I was made part of the trial'.
A modified version of the herpes virus was used during the trial and they recovered.
"During this trial, I was given injections every 2 weeks for 5 weeks, which completely eradicated my cancer," he said.
He added, 'It's been 2 years since I beat cancer, it's a real charisma that I don't have words to explain'.
The modified virus, named RP2, was injected directly into the tumor where it multiplied and exploded the cancerous cells.
The virus also blocked CTLA4, a protein that strengthened the immune system and made it easier for the body to fight cancer.
Similarly, the virus also provided the body with compounds that activated the immune system against cancer.
The results showed that a quarter of patients benefited from this new treatment method.
Chapped lips are caused by the herpes virus and most people can easily beat it.
The researchers observed positive changes in the tumor when analyzing the patient's body samples before and after the injection of RP2.
He said that after the injections, more immune cells reach the cancer-affected area, which strengthens the immune response against the disease.
They also discovered that side effects from this treatment were mild, with most patients experiencing symptoms such as fever, chills, and fatigue.
Viruses are humanity's oldest enemies, but our research suggests they can also be used to kill cancer cells, the researchers said.
He added that the scope of our study was not very large, but the preliminary results are encouraging, and we expect the same results to be found in a larger trial.
The results of the study were presented during the European Society for Medical Oncology Congress and the research team hopes to start larger trials in the near future.