Pakistan
Garden Peace Festival 2022 in Tirah Valley ends
The 3-day Bagh Peace Festival 2022 has come to an end in Tirah Valley.
Tirah area of ​​Khyber tribal district which was once considered a symbol of terrorism, after the terrorist acts after the sacrifices of Pak army and people, peace was restored in this area like other tribal districts due to which not only here The tribes that migrated from Sindh are returning, but now the development journey in the region is in full swing and holding various events is a guarantee of peace.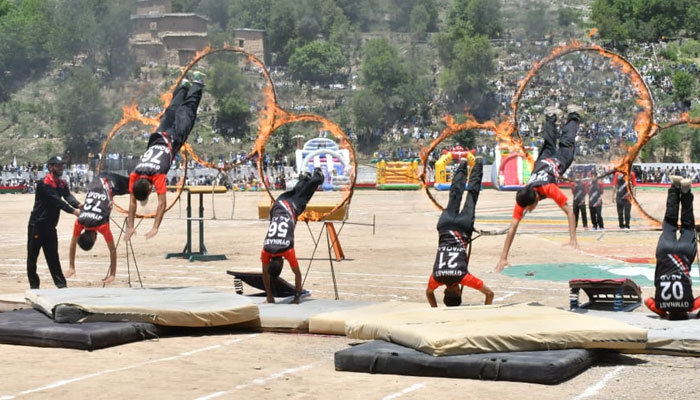 In this regard, 'Bagh Aman Mela' was organized from May 23 to 25 in collaboration with the district administration, Pakistan Army and Frontier Corps North.
In this mega event, the children waved the national flag, marched in the festival, the band received special gifts from the participants through beautiful melodies and the children presented various tableaux.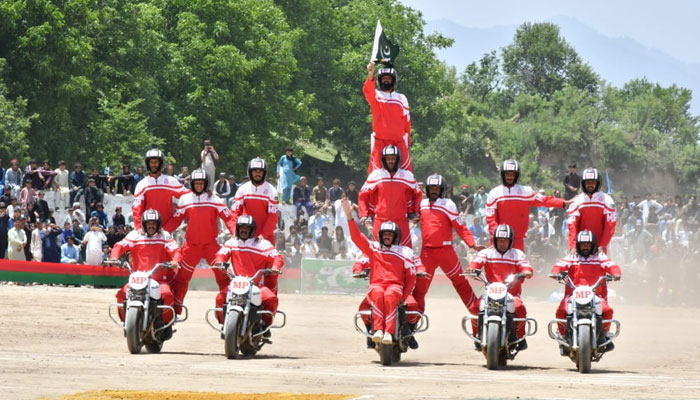 Bike rides of Pakistan Army Military Police also displayed their skills on the occasion while Khattak dance and other regional dances were also performed at the festival and students of Cadet College Warsak also showed the essence of gymnastics and horse riding.
The highlight of the Garden Peace Festival was paragliding, power gliding and free fall jump. Soldiers from the Pakistan Army Physical Training School, Abbottabad, performed paragliding and power gliding, while commandos from the Pakistan Army's Special Services Group performed free fall.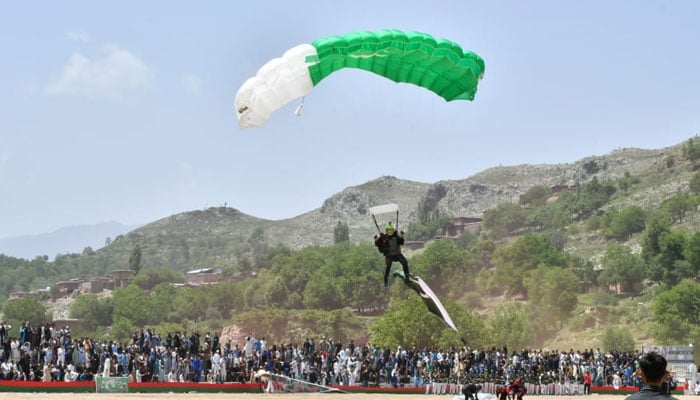 Fans, especially tribal youth and children, applauded the strong landing of the SSG commandos. A large number of people from other tribal districts of Khyber Pakhtunkhwa attended the Bagh-e-Aman Mela.
Also in attendance were senior civil and military officials, tribal district chiefs, area residents, children and other guests from various walks of life.
The Bagh-e-Aman festival, which will continue till May 25, will also feature competitions in other regional sports including cricket, volleyball, equestrian and tug-of-war.
Source link