Sports
Former ICC elite umpire Asad Rauf proud to sell second-hand items at Linde Bazaar
Former ICC elite umpire Asad Rauf is in the news again these days. His videos about the shop in Linde Bazaar are quite viral and it is being said about him that the former elite umpire is fed up with poverty in Linde Bazaar. They have been forced to open a shop even though it is not so.
When Asad Rauf was the elite umpire, he was still in the business of selling high quality second hand items.
"Nowadays, my story is being told in such a way that, God willing, I am in a very bad situation and I work in Linde Bazaar due to poverty," Asad Rauf told Geo News.
"I used to do these elite things even when I was an elite umpire," he said. The umpiring is air freshener today, if not tomorrow, then I started working on second hand things, shoes, clothes and bags like nowhere else, I also do crockery work and crockery includes such things. Which have also been used in the royal family.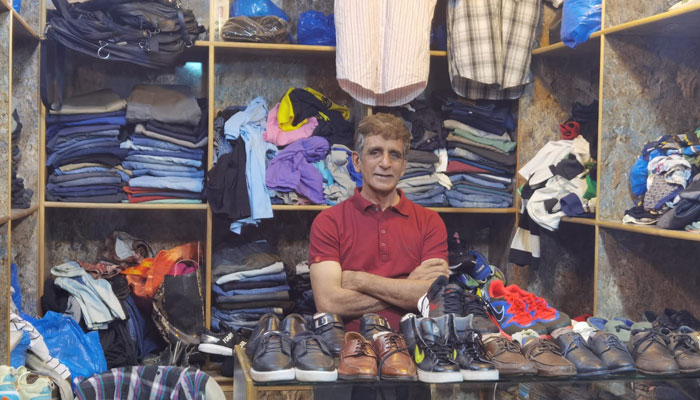 "It's not like I start selling the things I order, I have a warehouse, everything is processed there, and after one process, the store is decorated here and then people come from far and wide," he said. come .
Asad Rauf said that imported items are not available to everyone and I don't even know that these imported items are number one and number two while I have real items available in good condition of high brands.
"I don't feel at ease in the second hand business, I'm proud to be doing a business that no one in my family has done or thought of," he said. I am very satisfied with my business, it does not require much investment and the profit margin is very high.
"I was an elite umpire till the age of 57, then I had to part with him due to some circumstances, my son is sick, there were fitness issues, my hearing was also declining," said Asad Rauf. As far as conflicts in India are concerned, it is not possible that you are in India and conflicts do not arise, I was absolutely clear and I did not commit corruption.
"A lot is happening for Test cricketers and that's a good thing, but I think the Pakistan Cricket Board should think about Test umpires and work for their welfare," the former umpire said.