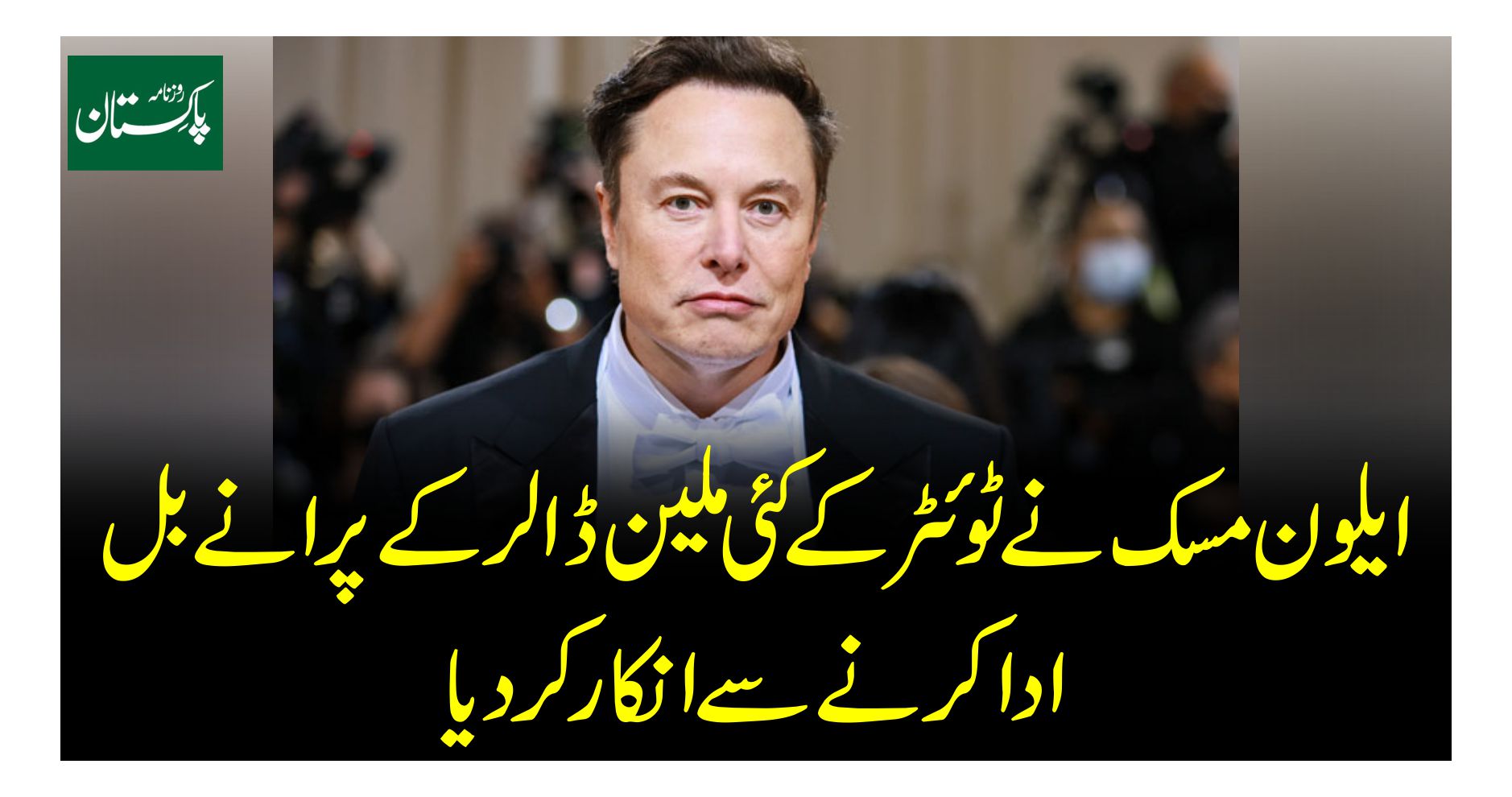 Technology
Elon Musk refuses to pay Twitter's multi-million dollar old bills
Elon Musk refuses to pay Twitter's multi-million dollar old bills
San Francisco (Daily Pakistan Online) Elon Musk, the new owner of Twitter, refused to pay the old bills of several million dollars of the social platform.
Former and current Twitter employees told The New York Times that Elon Musk is refusing to pay millions of dollars in travel receipts issued by the company's former executives because he did not authorize them himself. was Elon Musk laid off around 3,700 employees as soon as he took charge of Twitter. In this regard, they have also closed corporate credit cards for Twitter employees.
Elon Musk's actions have created discontent among vendors working with Twitter, and many vendors have seen millions of dollars sink.
More :
Business – Science and Technology –