Dua Malik quipped that people are willing to do anything for money
Karachi: Famous social media personality and actress Dua Malik criticized her former sister-in-law Aliza Sultan without naming her.
In an Instagram post, Dua Malik criticized her brother and ex-wife of actor and model Feroze Khan, Aliza Sultan, without naming her. .
The social media star further wrote, "I see people who have done nothing in life, have no talent and are not successful."
Dua Malik mockingly said that what has happened in the society, people are ready to do anything for money.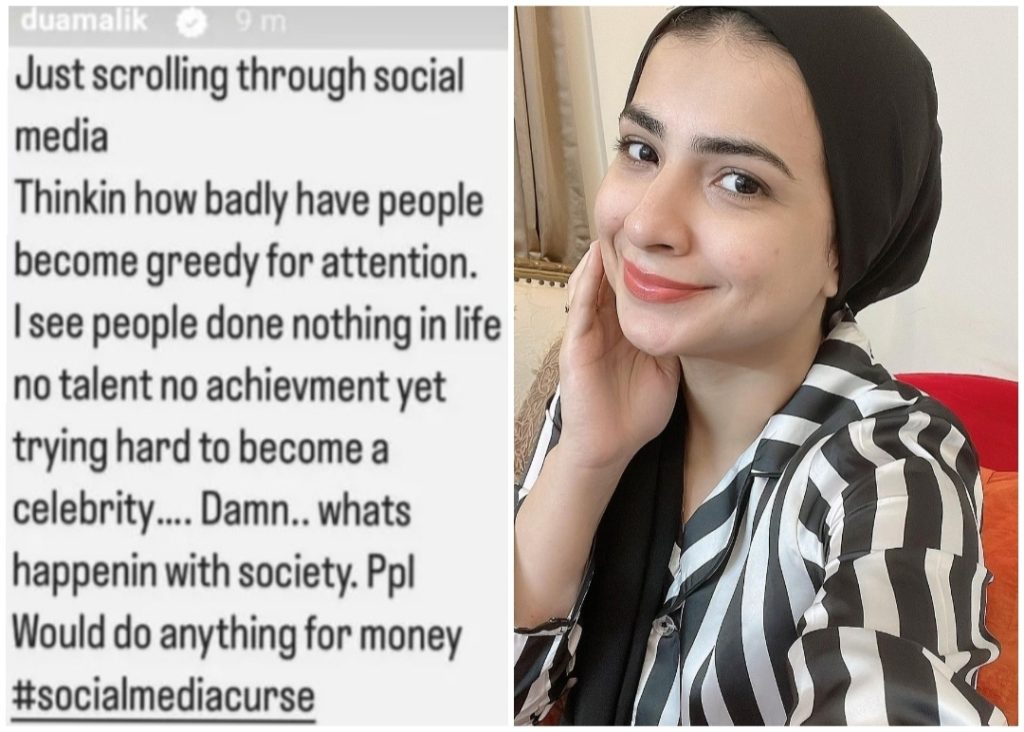 It should be noted that Feroze Khan and Aliza Sultan got divorced in September last year. Aliza accused her husband of mental and physical violence, after which Feroze Khan was severely criticized by fellow actresses.