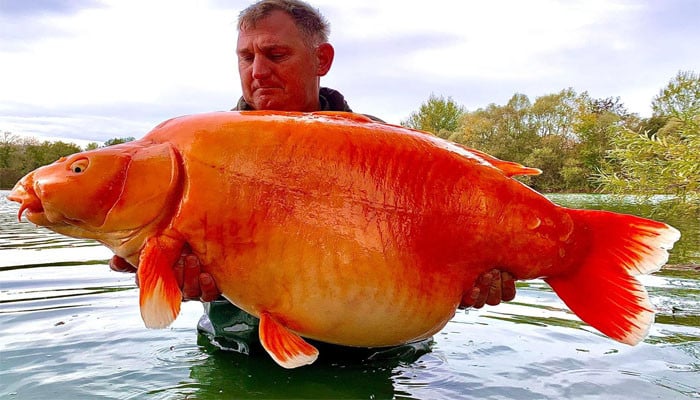 Amazing
Britain's fishing gear has caught the world's biggest goldfish.
A British angler caught the world's largest goldfish while fishing in Champagne, France.
According to foreign media, during the world premiere crape fisheries in Champagne's Bluewater Lake, 42 Mahi & Geer Hackett shared a video of goldfish photography by 'Bluewater Lakes' on social media.
According to media reports, this fish is a hybrid species of leather carp and koi carp with an orange color.
For this reason, this heavy goldfish was given the second name 'The Carat' by the fisherman, which weighs 30 kg.
After winning the competition, angler Andy Hackett said, 'I knew the kerat (fish to be caught) was going to be Mojpal.
According to Fishing Gear, 'this fish was photographed brilliantly and it was lucky.'
25
This goldfish is considered to be the largest fish in the world when it was previously captured in 2019 by an American fisherman.