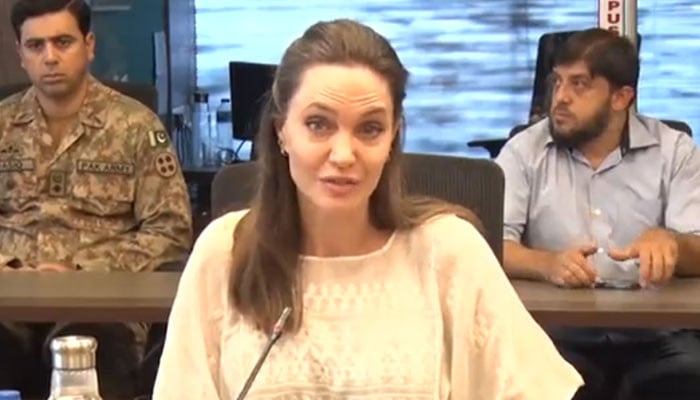 Entertainment
Angelina Jolie's request to the international community for relief for the Pakistani flood victims
United Nations High Commissioner for Refugees (UNHCR) and Hollywood actress Angelina Jolie visited the National Flood Response Coordination Center yesterday.
Angelina Jolie is currently in Pakistan to help flood victims.
Speaking during a visit to the National Flood Response Coordination Center, Angelina Jolie said that the lives that were saved, spoke to them, but they are not safe yet, the world has no idea of ​​the devastation that has happened.
He said that if full help does not arrive in the coming weeks, even the survivors will not be saved, there are countless children among these people who are in the struggle of life and death.
Angelina Jolie said that I have never seen such a disaster anywhere in my life, the victims are in urgent need of food, shelter, medical facilities. Earlier, whenever I came, I found the Pakistani people to be hospitable to the Afghan people.
He asked the international community to do more for the Pakistani flood victims and said that today Pakistanis themselves are victims of a major natural disaster, the world should wake up to the situation in Pakistan.
Angelina Jolie added that this is a matter of life and death for many people. Countries less responsible for climate change are facing more destruction and deaths than others. My heart goes out to the people in this hour of trouble.
He said that he has seen Pakistani army helping people and saving lives everywhere.