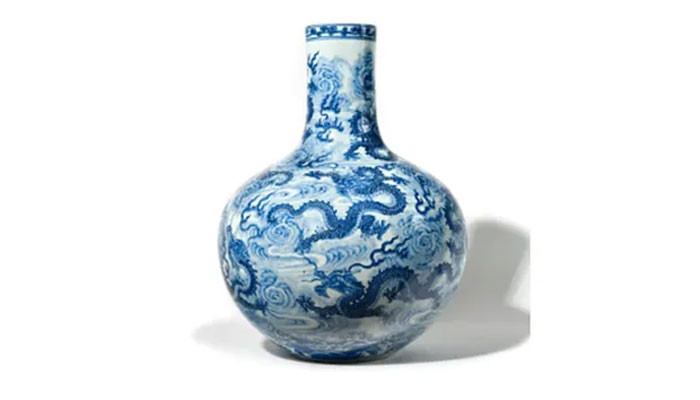 How much are you willing to spend to buy a typical vase?

A few thousand at most, but during an auction in France he stunned everyone
An ordinary Chinese vase was put up for auction, with an estimated price of 2,000,000 euros (446,000 rupees).
But it sells for a staggering 7.7 million euros (over one billion 71.9 million Pakistani rupees).
That is, at the price of Lord 4 Har Ganada at his own price, J Neelam Ghari Ye Sir
This porcelain vase was put up for auction by a woman who inherited it from her late mother and interestingly, she never even saw the vase.
This woman (unnamed) has put it up for sale at a Paris auction house.
The lady had told Neelam's home expert that it was a Good Gun Travers, essentially a grandmother's and an auctioneer's.
20 was a fun climb and very common.
But when it was placed in the auction house, people are thinking of daspihui and sugar as historical, while the seal
During the auction, it was bought by an unnamed Chinese