The reason for opening the door of the plane before landing at Daegu Airport has been explained by the passenger of Asiana Airlines in South Korea.
According to news agency Reuters, a passenger sitting near the exit on Asiana Airlines opened the door of the plane 2 or 3 minutes before landing, about 213 meters (700 feet) from the ground.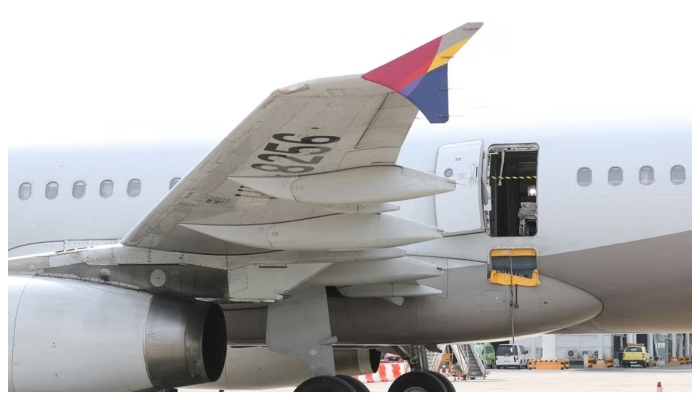 Later, several passengers became ill due to shortness of breath.
However, the said person was detained by the police who have now recorded his initial statement and also explained the reason for his action.
According to foreign media, the passenger told the police that he was not feeling comfortable and wanted to get off the plane early, so he opened the plane door.
The passenger also told the police that he was under stress after losing his job recently.
It should be noted that after the video of Asiana Airlines came out, users expressed their anger on social media.