When we hear about cracked heels, the thought of winter and drought comes to mind, we think that cracked heels are related to winter, but it is not at all because there are many people whose heels are cracked even in hot weather. .
There is also a misconception that maybe dehydration and not applying moisturizer is the reason, but it is not, of course these are the reasons but there are other reasons too.
What are the causes of cracked heels?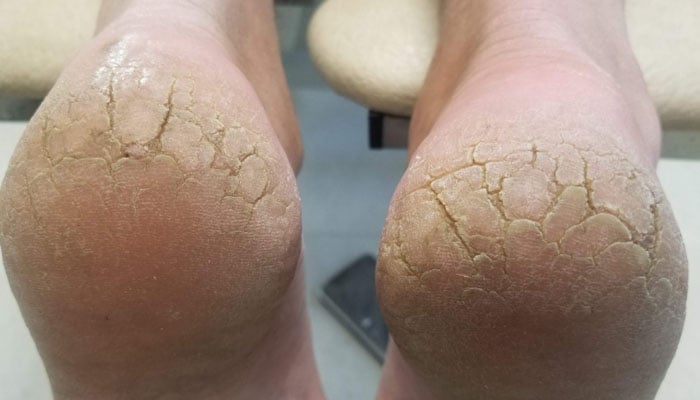 Cracked heels can have many causes such as obesity, vitamin deficiency, hot baths, or wearing open shoes.
*Hot water Bathing with hot water relaxes us but unfortunately it is not good for our skin, hot water removes the natural oils from our skin and is not good for our hair either.
* obesity Due to the weight of the entire body on our feet, due to excess weight, excessive pressure is placed on the soles, hence heel cracks.
How to get rid of cracked heels in summer?
* Apply cream on the heels and wear cotton socks on them before going to bed.
* Scrub the heels with sugar mixed with cream or aloe vera (rub vigorously), this will keep the skin hydrated.
* Soak your feet with pure household oil mixed with water, you will feel the results yourself.
* Vegetable oil helps in cracked heels.