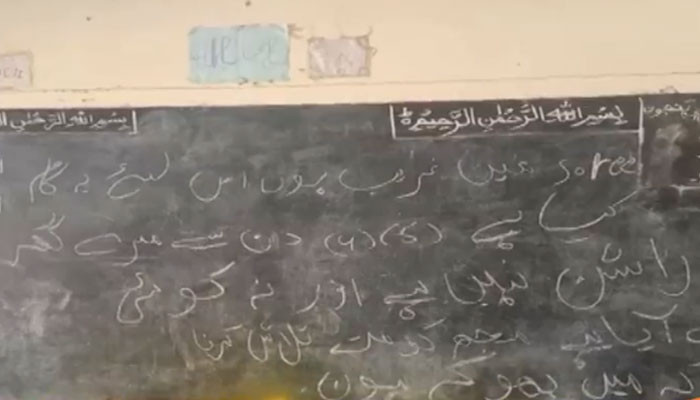 Pakistan
Why did you steal? After the incident in Shahdadpur, the thief's reason was written on the blackboard
After the incident in Shahdadpur, the thief reason was also given.

According to the police, an unknown thief took a water motor and 5 fans from the government primary school in Shahdadpur.
While leaving, the thief also wrote a message on the school blackboard that there is no ration in the house for 5 days, he is hungry and poor, so he did this.
Police has started investigation into the matter.