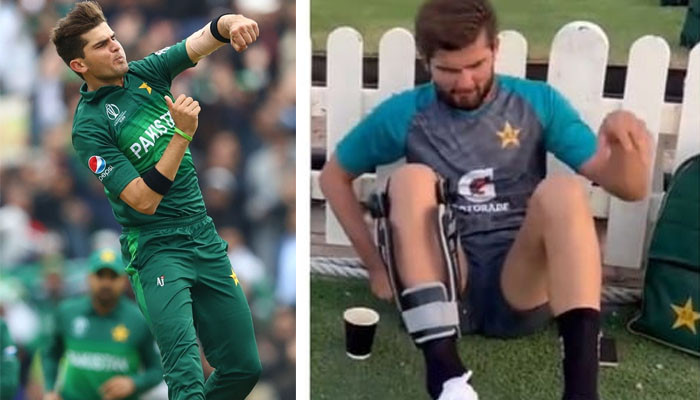 Sports
When will Shaheen Afridi start bowling?
Bowling coach Umar Rashid of National High Performance Center will go to England next week to supervise the practice of national cricket team fast bowler Shaheen Afridi.

According to sources, Umar Rashid will supervise the bowling practice of fast bowler Shaheen Afridi, who is in England for rehab.
Omar Rasheed applied for a visa for England on his return from Dubai last week, now it is likely that he will get his visa next week after which he will immediately leave for England.
Sources also say that Shaheen Afridi, who has now started running, will also start bowling next week and Umar Rashid will make all the arrangements for Shaheen Afridi's bowling practice in England.
Bowling coach Shaheen Afridi is also expected to go to Australia from England, Umar Rashid is likely to join the sports staff for the T20 World Cup.