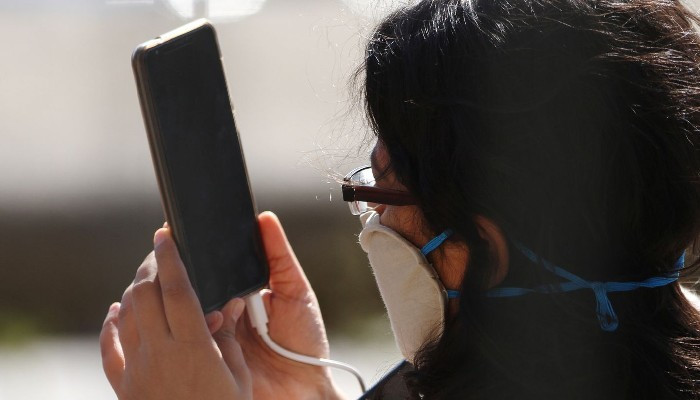 Health
Voice-only Covid diagnosis app developed
An app that diagnoses the corona virus by voice has been developed, which experts have described as an important development.

Equipped with AI technology, this app is easy to use while providing better results than the literal flow test.
Experts from Maastricht University in the Netherlands have developed an app that can identify positive cases in less than a minute.
89% of the results of this app are correct while the rate of determining negative cases is up to 83%.
In contrast, lateral flow tests collect material from the throat or nose, and this test may not identify patients who do not have symptoms of the disease.
The researchers said the app could be helpful in poor countries where PCR tests are too expensive or unavailable.
He said that the corona virus usually affects the upper respiratory system, which results in changes in the voice of the affected person.
Data from the UK's Cambridge University's Covid-19 Sound App was used to develop this app.
The data consisted of audio samples from 4352 individuals, of which 308 were confirmed to have the virus.
After installing this app on the mobile phone, various details are collected from the users.
They are then asked to cough, take a deep breath or say something.
Then the voice is checked by the app and the Covid patient is identified with the help of AI technology.
Encouraging results indicate that voice recordings and AI algorithms can be used to diagnose Covid-19, the researchers said.
Such tests cost nothing and are easy to use, he said.
Right now this app is not available for general use but researchers are making more people a part of the research.