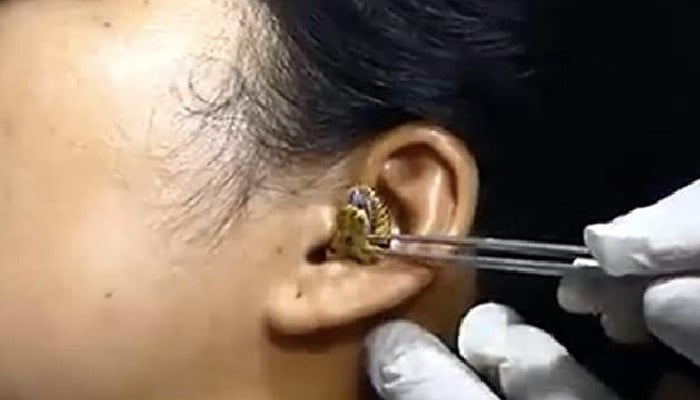 Amazing
Video of a snake getting caught in a woman's ear
A video on the internet says that a woman is trapped in a snake.
This yellow colored snake was firmly stuck inside the woman.
A doctor tries to tell the snake.
The doctor tries several times but to no avail and by the end of the video the snake does not have an ear.
It is not clear in the video when and how the snake was ingested and how it got inside the woman.
Similarly, it is not known whether the snake succeeded later.
After watching the video, some people called it a video while others felt it was real.