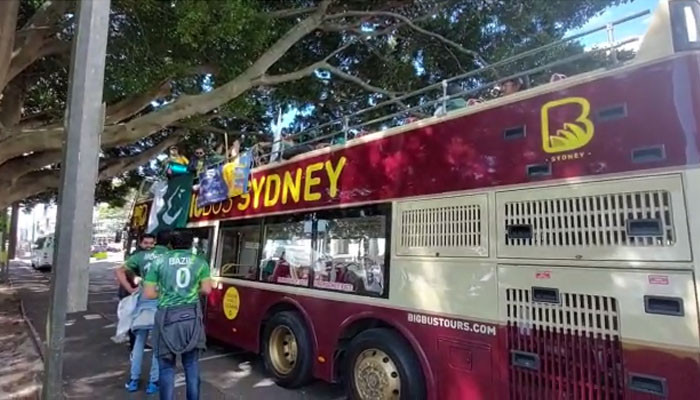 Sports
Video: Karachi and Lahore-like atmosphere in Sydney before Pak-South Africa match | the game
Before the important match in the ICCT Twenty World Cup today, Pakistani fans created an atmosphere similar to Karachi and Lahore on the streets of Sydney.
Today, the match between Pakistan and South Africa is going to be played at the Sydney Cricket Ground, which will start at 1 PM according to Pakistani time.
Before the match, the excitement of the Pakistani fans is to be seen, the fans have created an atmosphere like Karachi and Lahore on the streets of Sydney, the fans kept humming songs from street to street.
The fans reached the hotel of the Pakistan team by bus and as soon as the players came out, the fans shouted slogans, the fans encouraged the national players.
A bus full of fans arrived at the stadium along with the national team bus.
These fans, roaming the streets of Sydney on a double-decker bus chanting Pakistan Zindabad, are hopeful that Pakistan will win today.