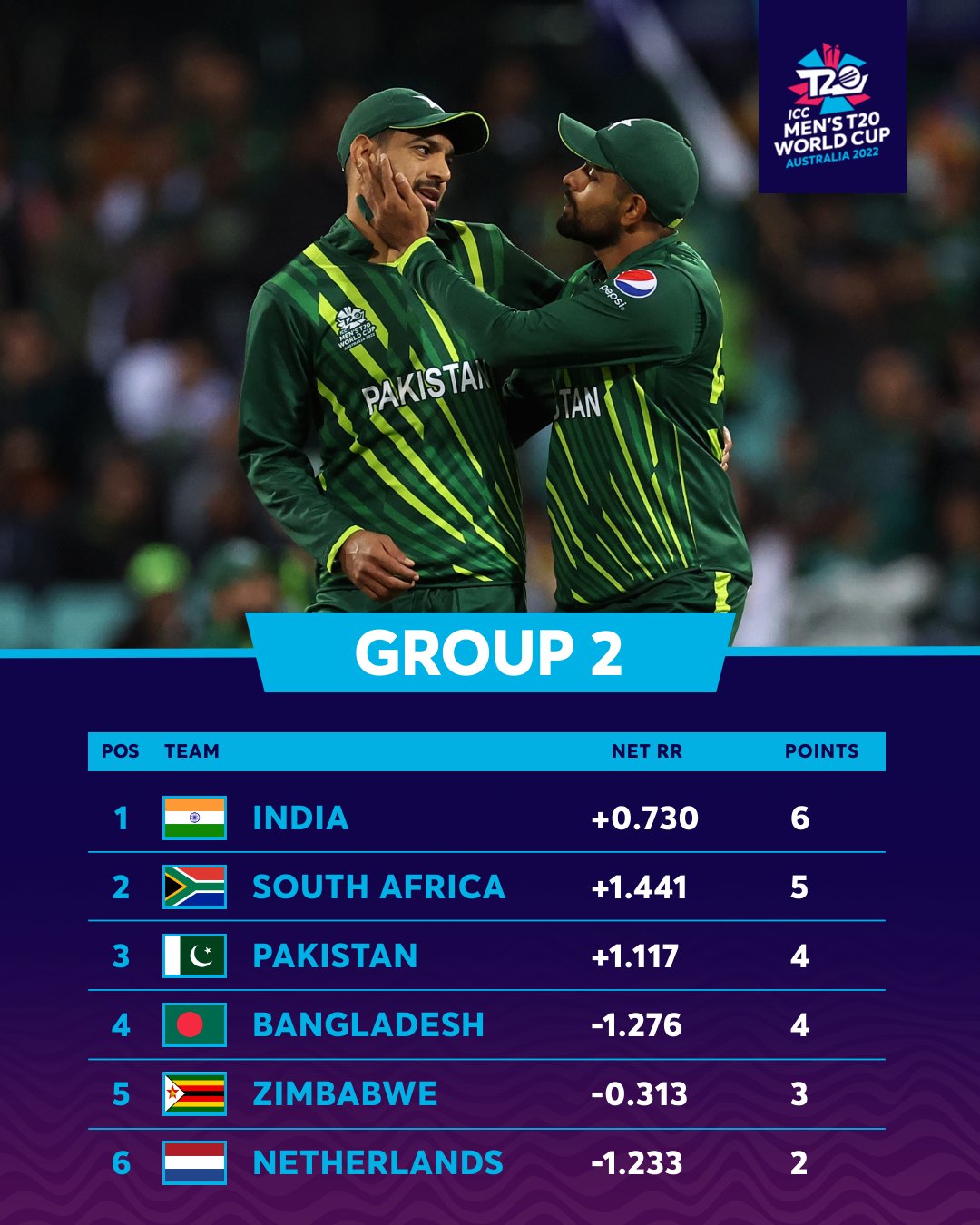 Sports
Victory against South Africa, what more do the green shirts have to do for the semi-finals? | the game
In the most important match in the Super 12 stage of the ongoing T20 World Cup in Australia today, Pakistan has maintained its hopes of reaching the semi-finals by defeating the strong rival South Africa by 33 runs.
After Pakistan's victory, it has been decided that now the two semi-finalist teams from Group 2 will be decided only after the final matches of all the teams are played.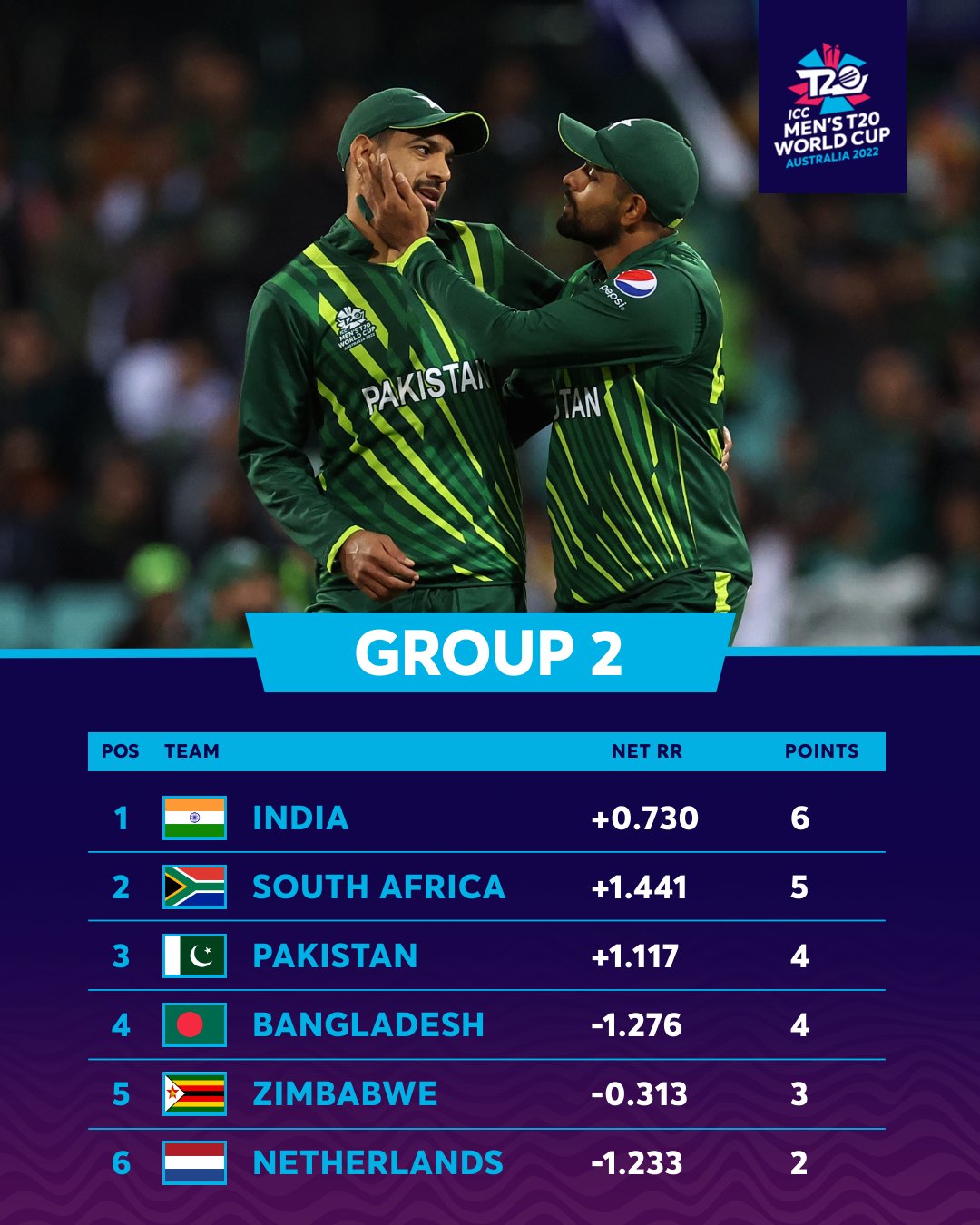 Let's take a look at which two teams in Group 2 can qualify for the semi-finals and what are Pakistan's chances.
India
India currently leads the group with 6 points. If India defeats Zimbabwe in the last match, they will directly reach the semi-finals. Even in case of defeat, India will have a chance to reach the semi-finals on run rate.
South Africa
South Africa are second with 5 points and will need a must-win against the Netherlands to reach the semi-finals. If South Africa is defeated by the Netherlands in an upset, then whoever wins the match between Pakistan and Bangladesh will pave the way for the semi-finals.
Pakistan
Pakistan's access to the semi-finals depends on the success against Bangladesh as well as the defeat of India and South Africa. If the Netherlands beat South Africa and Pakistan win against Bangladesh, their points will be 6 and they will overtake South Africa and reach the semi-finals.
Similarly, if Pakistan wins against Bangladesh and Zimbabwe defeats India, Pakistan and India will have 6 and 6 points respectively. The issue will go to more wins but the wins of both teams will also be equal so then the decision will be on the run rate and the good thing is that currently Pakistan's run rate +1.117 is better than India's +0.730.
If both India and South Africa lose their final matches, Babar XI will not only qualify for the semi-finals but also top the group, which looked impossible after losing the first two matches.
However, unlike Pakistan, India and South Africa can decide their own fate, they just have to win their respective matches and they will reach the semi-finals while Pakistan will be out of the event.
Group Two Matches
In Group Two, the first match of South Africa will be played against Netherlands in Adelaide on Sunday, November 6.
On the same day, the second match between Pakistan and Bangladesh will be held in Adelaide.
The third and final match of the group will be played on November 6 between India and Zimbabwe in Melbourne.