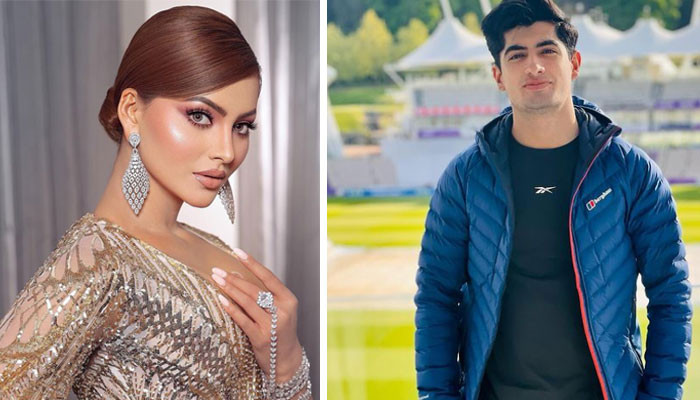 Entertainment
Urvashi Rotila's new statement about Naseem Shah goes viral
Another statement of Indian model girl Urushi Rotila regarding Pakistani fast bowler Naseem Shah has gone viral.
During the conversation with Urushi Rotila, the journalist asked about Naseem Shah and his edited video going viral.
To which Urvashi said that many of our fans make videos for us by editing them which is necessary to encourage and our team shares these edits to thank such fans.
Urvashi further said that I don't know who edited the video of Naseem and me or who were involved in the editing but it went to another zone.
It should be remembered that after the match between India and Pakistan during the Asia Cup, Urvashi Rotila shared an edited video of Naseem Shah and her own video shared from a fan patch on her Instagram story, which apparently gave the impression that the Indian actress is also a fast bowler. Naseem has fallen in love with Shah.
Later, while talking to the media, Naseem Shah expressed his ignorance about Urushi Rotila and said that I don't know who Urushi is, I am focusing on my game, I don't know about the matter and currently my intention is only To play good cricket.