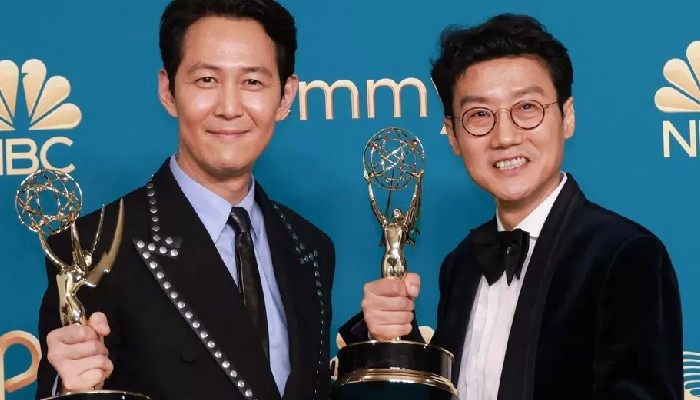 Entertainment
The Squid Game star became the first Asian actor to win an Emmy Award
Lee Jung Jae, who starred in the Netflix series Squid Game, has become the first Asian star to win an Emmy Award for Best Actor in a Drama.

The South Korean actor received the award for his portrayal of Seong Gi-hun in Squid Game.
Squid Game director and writer Hwang Dong-hyuk won the award for Best Drama Series Director, becoming the first Asian director to win the award.
To be released in 2021, the series is the most watched series on the streaming service.
This is the first time a non-English language series has been nominated for the Outstanding Drama Series category at the Emmy Awards.
After accepting the award, director Huang Dong expressed his hope that this will not be his last Emmy Award.
Note that the second season of Squid Game has been announced which could be released in 2023 or 2024.