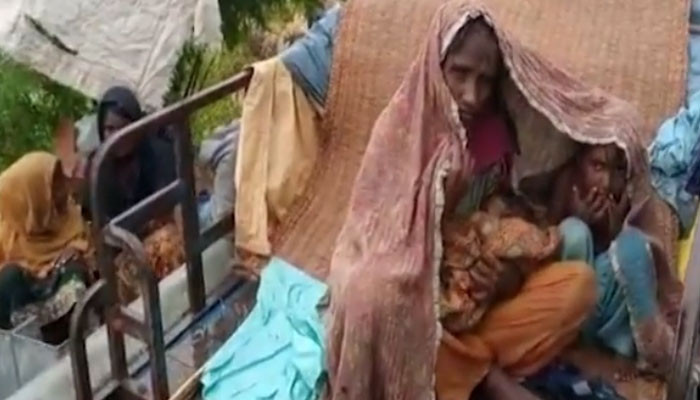 Pakistan
The rains added to the woes of the flood victims
More rain has become a new trial for the flood victims in various cities of Sindh including Karachi.
The tents of the victims got soaked due to heavy rain in Karachi, Thatta, Sajawal, Gharo and Makli.
The victims do not understand what to do now, the flood has already destroyed their house and now even their temporary shelters are not safe due to the rain, the problems of children and women have increased.
On the other hand, several feet of water has accumulated in the low-lying areas of Umarkot area after the recent rains, and the problems of floods affected by the rains have further increased.