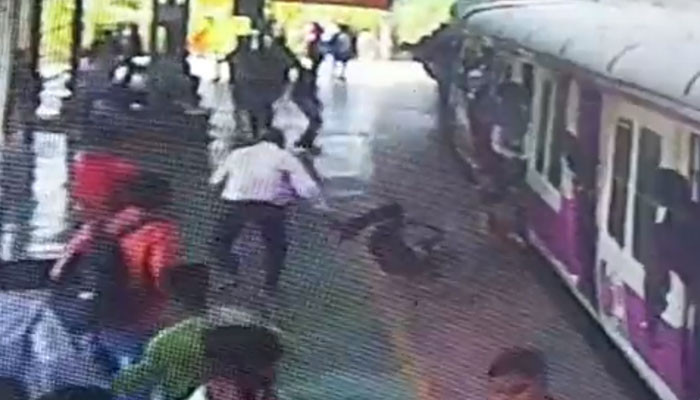 World
The mother and child narrowly escaped being hit by the train
A railway policeman at a railway station in the Indian city of Mumbai With his presence of mind, he saved the mother and child from being hit by a train.
According to Indian media, this incident happened at the railway station in Mumbai where a woman was trying to board a moving train with her child in her arms. As soon as the train accelerated, other passengers including the woman ran to board. She fell and lost her balance.
The video of the incident has emerged from the CCTV footage on the platform, in which it can be seen that the railway police officer on the spot saw the woman falling and used his common sense and saved the woman and the child from being hit by the train. .