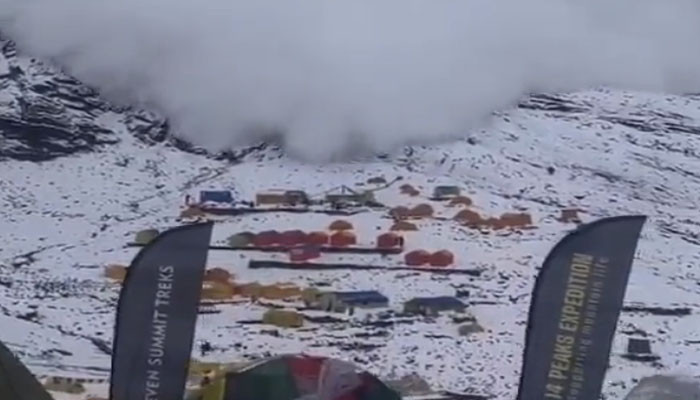 World
The Manaslu base camp was engulfed by a blizzard
The base of Manaslu, the world's eighth highest peak in Nepal, was hit by yet another snowstorm, destroying dozens of mountaineer camps.
According to foreign media, Manaslu is a favorite place for mountaineers who are keen on skiing, where mountaineers come from all over the world.
The video of the incident is available on social media in which dozens of climbers' camps can be seen at the Manaslu base camp.
In the video, a blizzard can be seen wreaking havoc, while a mountaineer can also be seen running and recording the storm on his camera.
According to foreign media, the incident was confirmed by mountaineer Tashi Sherpa, who was attempting to summit the 8,163-meter Manaslu.
It should be noted that Hilary Nelson also went to Manaslu with her husband last week. On her way back, she had an accident due to an avalanche and fell into a ditch, which caused her death. Hilary Nelson is a famous American mountaineer. were
Apart from Hilari, another mountaineer also lost his life due to an avalanche last week, while dozens of people were also injured.