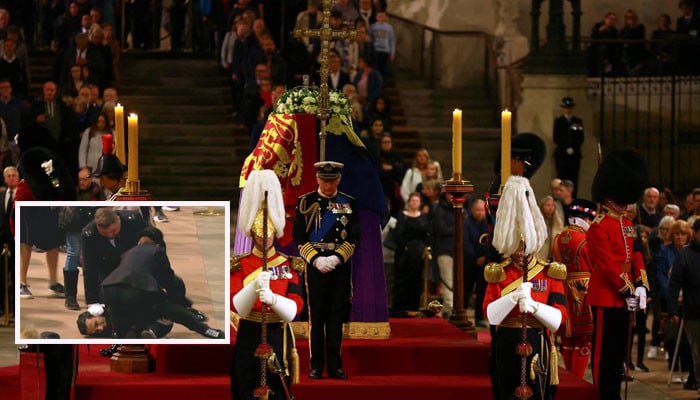 World
The man who tried to hold the Queen of Great Britain's casket was arrested
London: The man who tried to hold the shroud of the late British Queen Elizabeth II was arrested by the police.
According to the foreign news agency, the person who came for the last visit of the late Queen of Great Britain tried to hold the shroud, on which the police overpowered him by throwing him on the ground and then arrested him.
According to media reports, the incident of trying to hold the Queen's shroud happened at 10 pm local time in Westminster Hall.
Shortly before this arrest, the new King of Great Britain, Charles, came here to pay his respects to the Queen with his sister Anne and brothers Andrew and Edward and stayed for ten minutes.
People gathered to pay their last respects to Queen Elizabeth were shocked by the man's actions, and British TV, which broadcast the moments on a 30-second delay, had to show other scenes for 15 minutes.
Viewings of the late Queen's coffin have been restored after the man who tried to hold the shroud was arrested.