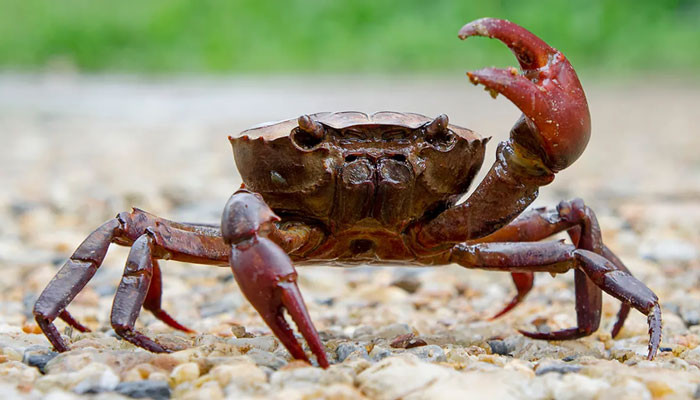 Amazing
The man who ate the crab reached the hospital to take revenge on the child
A man in China replied to his daughter (

A man in Zhejiang, China, complained of back pain and the hospital doctors made him ill
39 days after being admitted to the hospital, a patient named Liu presented with chest, stomach and digestive problems.
But the doctors did not understand what was causing these problems and the patient asked many times if there was anything unusual, if he ate or something that used to be allergic.
The patient replied that there is nothing like that.
But then the patient remembers that Leo ate a live crab a few months ago.
The patient told the doctors about it that 'my daughter was attacked by a small crab near a fountain, on which you said angrily.
After knowing this, the doctors asked for the patient's poor condition and then revenge.
Leo's condition is better after the diagnosis, but now he also has several complications