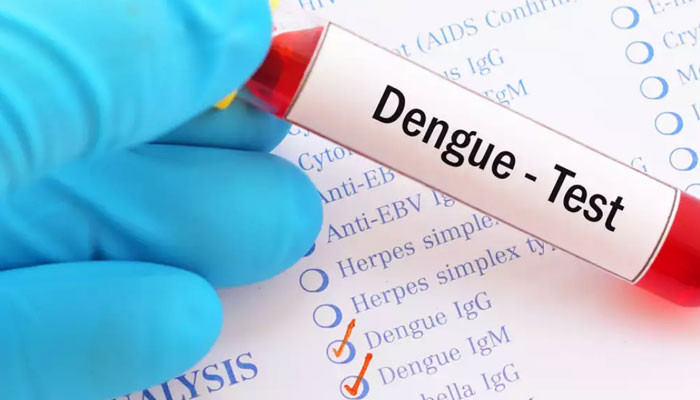 Health
The Healthcare Commission has reduced the dengue test fee from Rs 3,000 to Rs 850
192 people have been confirmed with dengue virus in 24 hours in Karachi, 1620 people have been infected with dengue virus so far this month.
According to the Sindh Health Department, in the last 24 hours, 1620 people have been diagnosed with dengue virus in Karachi, 63 in Korangi, 45 in Eastern District, 35 in Southern District, 26 in Central District, 14 in Malir, 6 in Kemari and three in Western District. Dengue cases were reported.
So far this month 1620 people have been affected by dengue virus. In Sindh province so far this year, 9 people have died due to dengue virus and all the deceased belonged to Karachi.
Apart from this, in 24 hours, one case of dengue was also reported in Mirpurkhas, Larkana, Ghotki, Nowshehru Feroze, Shaheed Benazirabad. Two cases of dengue virus were reported in Khairpur.
In Karachi, patients and doctors are worried about beds in hospitals, while the rush of people coming for tests has also increased at the laboratories.
The Healthcare Commission has reduced the dengue test fee from Rs 3,000 to Rs 850.
Administrator Karachi Murtaza Wahab has also announced to start spraying and fumigation campaign to destroy dengue larvae.