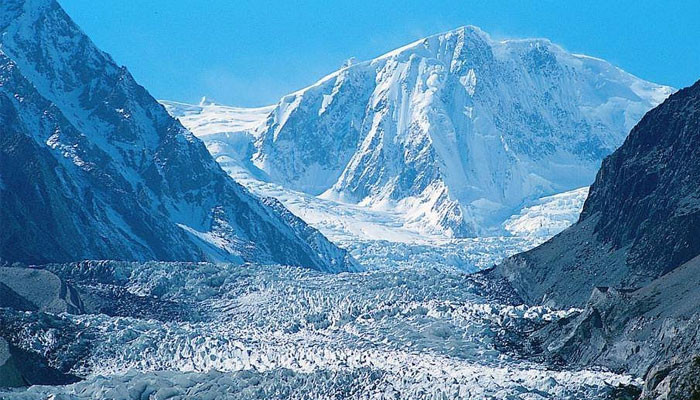 World
The decision of the United Nations to conduct the world's largest glacier mapping in Pakistan
The United Nations (UN) has decided to map 5,000 glaciers in the north of Pakistan.

The United Nations survey will attempt to track rising temperatures and the resulting melting of glaciers to create a system that can help prevent future climate change disasters and floods. Advance warning can be issued regarding such disasters.
According to the plan of the United Nations Development Program (UNDP), a sub-agency of the United Nations, 5 thousand glaciers will be mapped during the next 18 months.
Connaught Ostby, the representative of UNDP in Pakistan, has said during an interview that the South Asian country of Pakistan has the largest number of glaciers in the world, the process of mapping these glaciers is therefore important to be completed very soon because they are rapidly melting. Due to the melting glaciers, crevasse lakes have formed, which may again cause major flood disasters in the low-lying areas like the current dangerous floods in the future.
He said that as a result of this year's floods in Pakistan, more than 1500 people have lost their lives since June, while more than 10 billion dollars have been lost, while more or less one-third of Pakistan has lost water. I have drowned.
He said that the recent flood disaster has made it clear to the world the power of climate change and the ability of a country to prepare and deal with it.
Pointing to the snow-covered Hindu Kush, Himalayas and Karakaram mountains, he said, therefore, through this project, to reduce the speed of snow melting in this area, which is considered as the third pole in the world, and to avoid future flood disasters, he said. Concrete strategies will be decided on the basis.
Connaught Ostby said that the glaciers in these three mountain ranges are the largest reservoir of permanent ice in the world and the largest permafrost anywhere on Earth except at the North and South Poles.
Earlier, the United Nations sub-agency UNDP introduced an early warning system in 24 valleys of Khyber-Pakhtunkhwa and Gilgit-Baltistan that were affected by floods this year. Presence in 110 valleys is essential.
Connaught Ostby said that Pakistan among the top 10 countries vulnerable to climate change has received 154 million dollars from climate funds, UNDP, government and international reinsurance companies regarding the disaster risk insurance plan. Chatting.
He said that the United Nations has also appealed to collect 160 million dollars to help the flood victims.