The death toll from more than 30 tornadoes in six states in the United States has risen to 84.
According to foreign news reports, due to the impact of the tornado, the inhabited city instantly turned into a pile of rubble.
According to reports, the tornado was violent, blowing up everything in front of them, leaving houses, schools, shopping malls, factories, and hospitals in six states with nothing.
Many vehicles were buried under the rubble of buildings, trees were uprooted, telephone poles collapsed, and thousands of people were cut off from electricity.
The hardest-hit area was Mayfield, Kentucky, where 70 people were killed and 40 people were rescued from the rubble of a factory.
US President Joe Biden said that the damage caused by the worst hurricane in US history is incredible.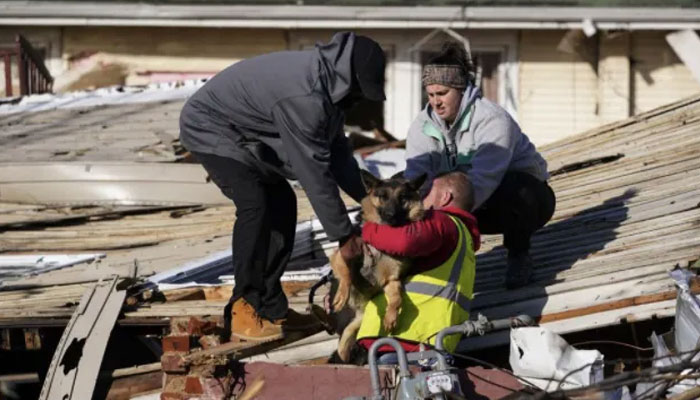 Andy Bass Herr, the governor of Kentucky, has warned that more than 100 people will die during the state's curfew.