India's Defense Minister Rajnath Singh informed Parliament about the deaths of 13 people in the plane crash, including General Bipin Rawat, the Chief of Indian Defense Staff.
Indian Defense Minister Rajnat Singh told the People's Chamber and the House of Commons that the Russian-made Mi-17 helicopter took off from the Silver Air Force Base at 11:48 am on Wednesday morning. It was originally scheduled to land at 12:15 pm, but the helicopter was lost. Contact the air base 7 minutes before landing.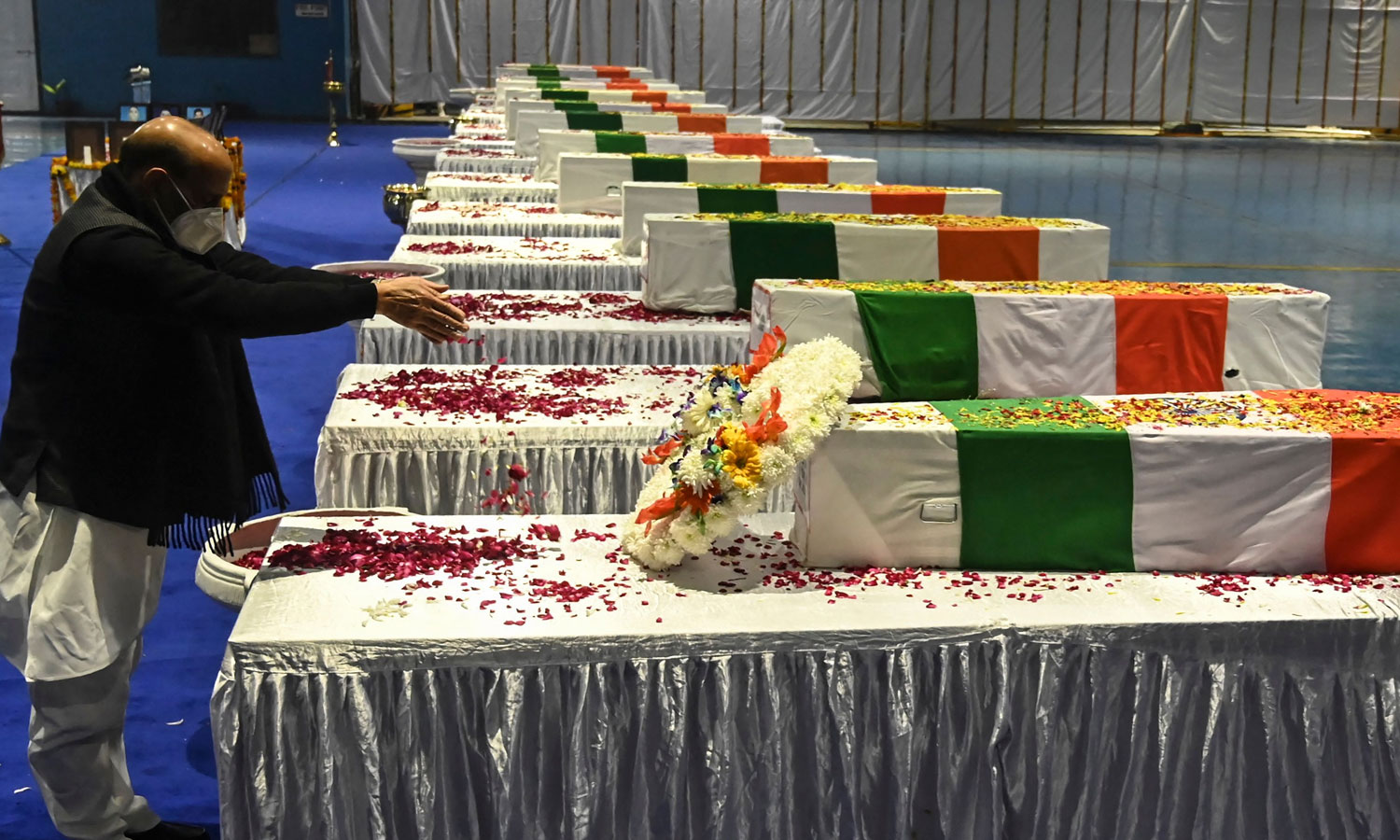 He said that the investigation team has begun investigating the incident. The final ceremony for the death of Indian Defense Chief of Staff General Biping Rawat and others in the accident will be held tomorrow, and all the remains have been transferred to New Delhi.
It is worth mentioning that the Indian Air Force helicopter accident occurred yesterday, which killed 13 people including Indian Chief of Staff Biping Rawat, his wife, defense assistants, security commandos and air force pilots.
The only survivor of the accident was Captain Varun Singh. He was receiving life support in the military hospital and is doing everything he can to rescue him.