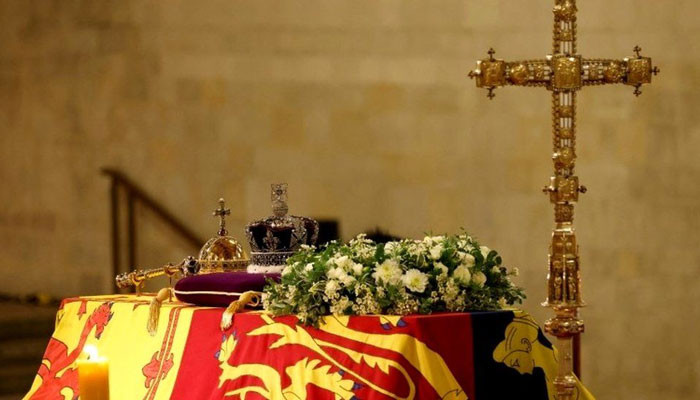 World
The Chinese government delegation was prevented from visiting the coffin of Queen Elizabeth II
The Chinese government delegation was barred from visiting Queen Elizabeth II's coffin.

The British Broadcasting Corporation report quoted parliamentary sources as saying that the Speaker of the House of Commons, Sir Lindsay Hoyle, refused to allow the Chinese government delegation.
This permission was denied due to China's sanctions on some British MPs.
Queen Elizabeth II's casket is in Westminster Hall, where it will remain until the funeral on September 19.
No decision has yet been made on China's participation in the funeral of the late queen.
According to the spokesperson of the Chinese Ministry of Foreign Affairs, no decision has been made in this regard so far.
The spokesman said that he had not seen any reports of the Chinese delegation being banned from Westminster Hall so far.
According to the spokesperson, as the host, the UK is aware of diplomatic protocols and guests are treated appropriately.
It should be noted that in 2021, China imposed a travel ban on 9 British citizens and froze their assets, after which the Chinese ambassador to the UK was banned from entering the Parliament.
Around 500 heads of state and foreign delegations are expected to attend the funeral of Queen Elizabeth II.