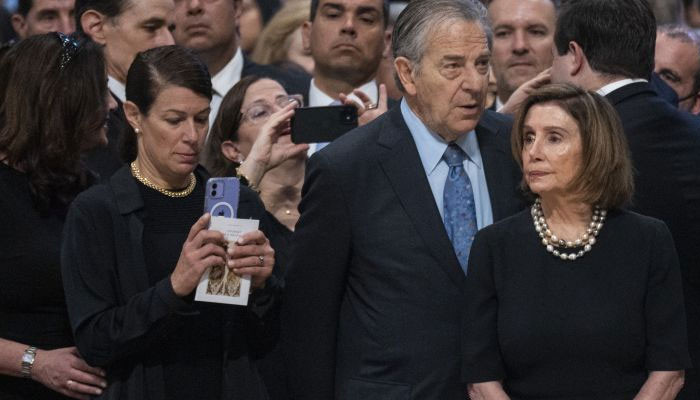 World
The attacker wanted to kidnap House Speaker Nancy Pelosi, prosecutors said
The attacker at the home of the Speaker of the US House of Representatives wanted to kidnap Nancy Pelosi.
House Speaker Nancy Pelosi's home was stormed by an assailant last week and her husband Paul was tortured.

According to foreign media reports, the prosecutor claims that the suspect from California, David De Pape, wanted to kidnap Nancy Pelosi and interrogate her, and it was decided that if the speaker of the House of Representatives lied, she would be killed. Will break a kneecap to teach the Democrats a lesson.
According to reports, after the attack, the San Francisco police said that when the police arrived at the home of Nancy Pelosi, the attacker was attacking her husband Paul with a hammer, after which the police immediately stopped and arrested him.
The police said that it is suspected that the assailant entered the house with the intention of attacking Speaker Nancy Pelosi, but she was not present at home. Paul Pelosi has undergone surgery for a fractured head and a deep cut to his left arm.