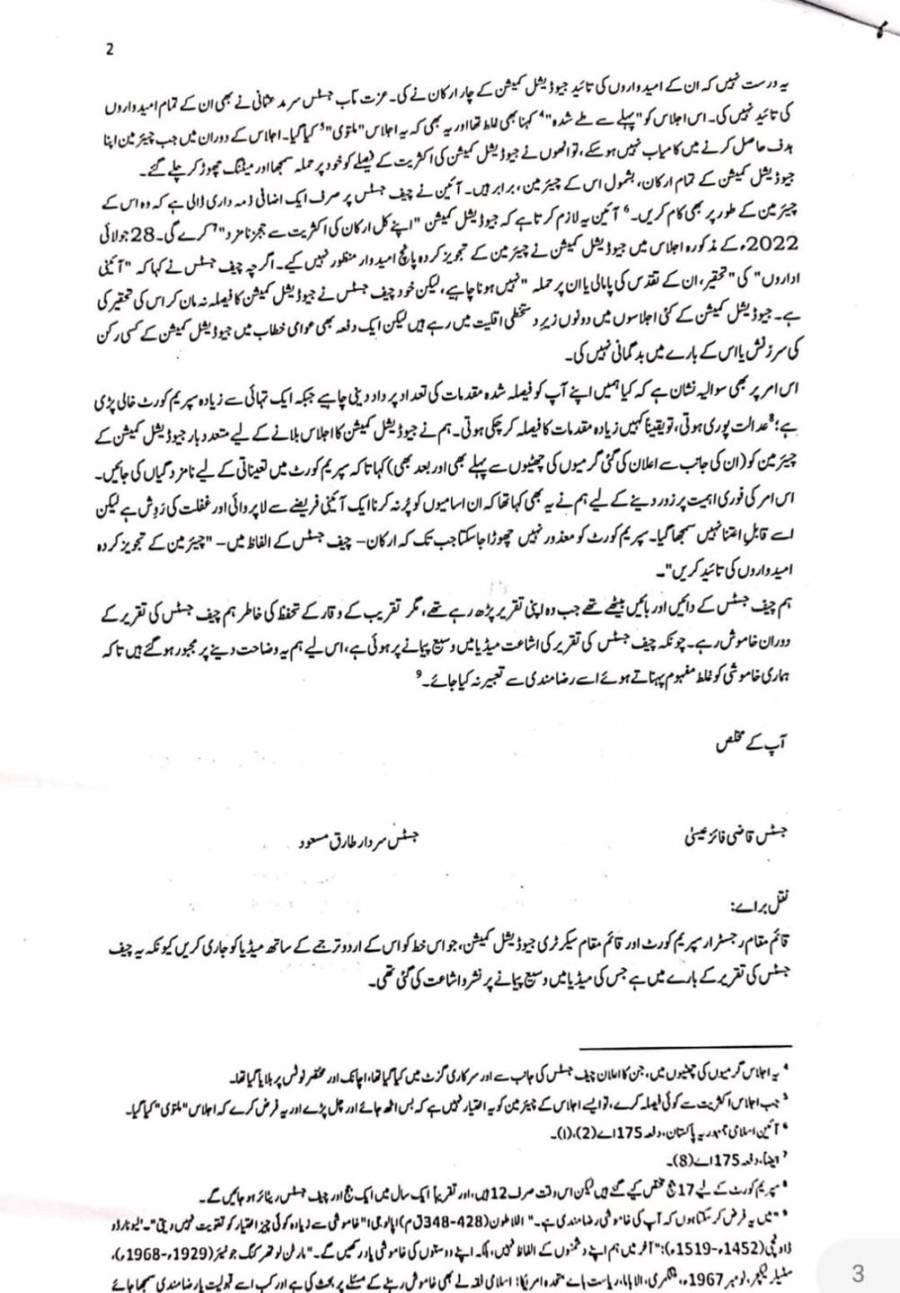 Pakistan
"Supreme Court does not only consist of Chief Justice" Justice Faiz Isa and Justice Tariq Masood wrote the letter
"The Supreme Court does not only consist of the Chief Justice" Justice Faiz Isa and Justice Tariq Masood…
Islamabad (Daily Pakistan Online) Supreme Court of Pakistan Judges Justice Qazi Faiz Isa and Justice Sardar Tariq Masood have written a letter against Chief Justice of Pakistan Umar Atta Bandial's New Year speech.
Both the judges of the Supreme Court wrote in their letter that they always tried to present a unity to the Supreme Court, but the address of the Chief Justice of Pakistan on the occasion of the new judicial year on September 12 was shocking and extremely disappointing. The Chief Justice unilaterally spoke on behalf of the Supreme Court while the Supreme Court does not consist of the Chief Justice alone but includes all the judges of the Supreme Court.
The letter further stated that during his address, the Chief Justice discussed the pending cases, made unnecessary and insulting remarks about the present and former officials of the Supreme Court Bar Association, he criticized the work of the Judicial Commission of Pakistan. And also mentioned the decisions which were most inappropriate and unreasonable, the Chief Justice has disrespected the decision of the Judicial Commission regarding the appointment of judges.
According to Justice Qazi Faiz Isa and Justice Sardar Tariq Masood, both of them were sitting on the right and left of the Chief Justice during the speech, but to protect the dignity of the ceremony, they remained silent during the speech of the Chief Justice, as their speech was published in the media. It has happened on a wide scale, so we are forced to give this explanation.
He sent a copy of the letter to Acting Registrar Supreme Court and Acting Secretary Judicial Commission and directed that this letter should be released to media with Urdu translation.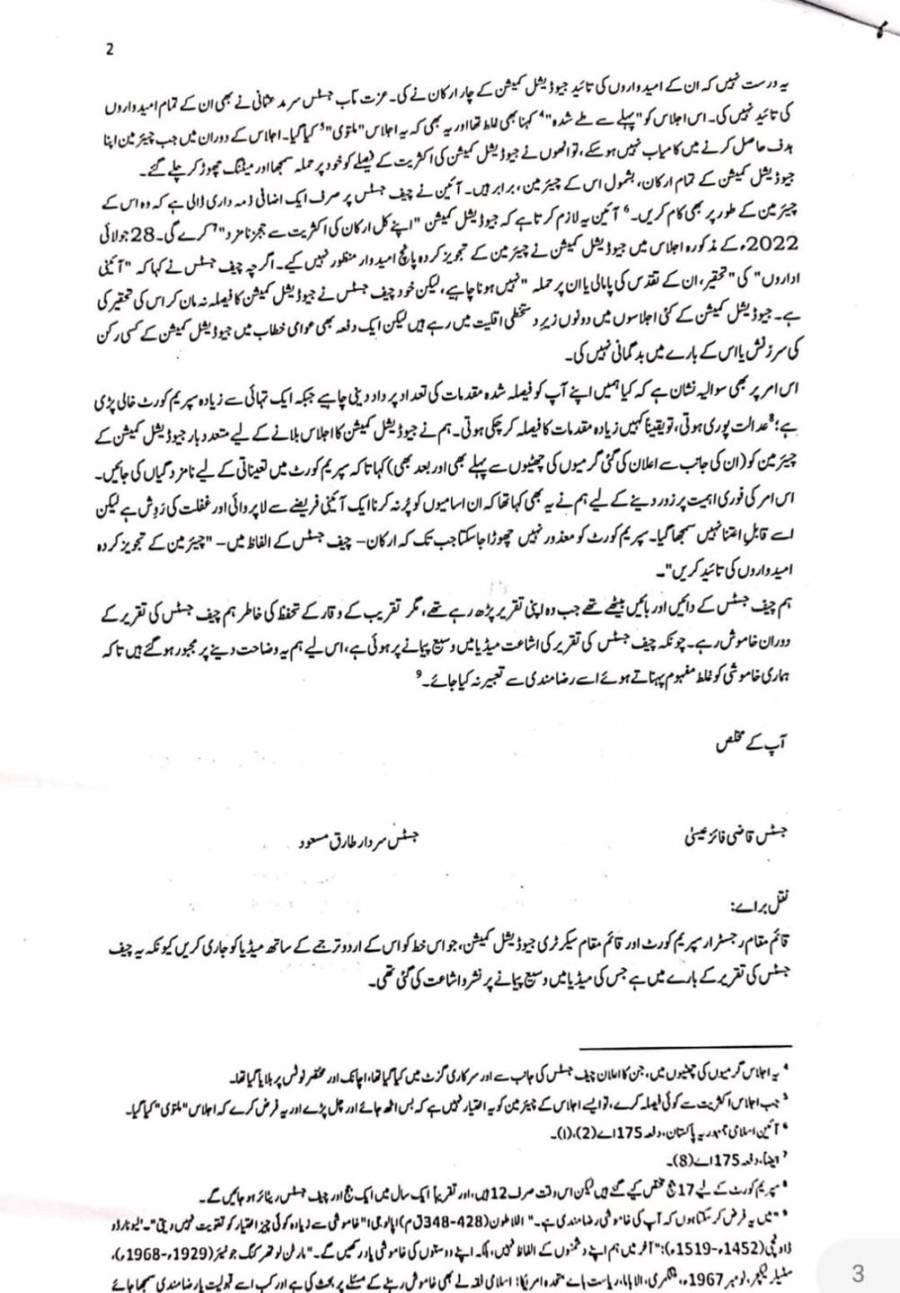 More :
Important News – National –