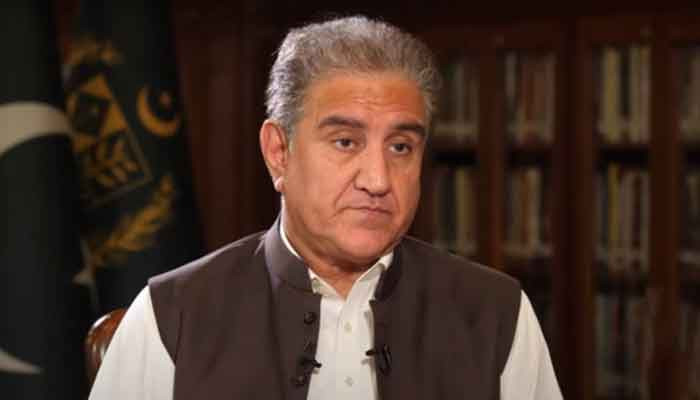 Pakistan
Shah Mehmood Qureshi's demand to resign from IG Punjab
Tehreek-e-Insaf Vice Chairman Shah Mehmood Qureshi demanded the resignation of his own Punjab Government IG Police Faisal Shahkar.

Shah Mehmood Qureshi said that if IG Punjab cannot file an FIR against Imran Khan, then he should leave the post.
Yesterday, Shah Mahmood Qureshi said in his statement that some people seem helpless regarding the FIR of the attack on Imran Khan, which is obvious, the former prime minister is attacked and the police station is dealing with Lait and Lal.
On the other hand, Asad Umar also expressed reservations about the performance of the Punjab Police and said that Imran Khan was fired at from more than one place and the Punjab Police completely failed to provide security to the long march of PTI.