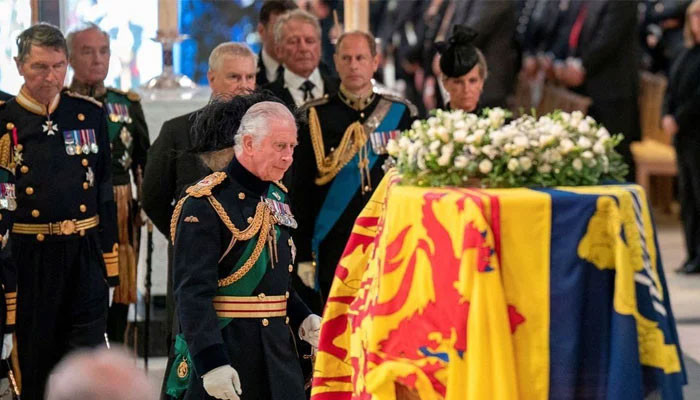 World
Queen Elizabeth II's coffin has been moved from Buckingham Palace to Westminster Hall
The coffin of the late British Queen Elizabeth II has been moved from Buckingham Palace to Westminster Hall.
A British military parade, a gun salute in Hyde Park, and a prayer service were attended by King Charles Swaym and other members of the royal family to pay their respects to the Queen.
In addition, the citizens also paid their respects to the Queen, the Queen's casket will remain in Westminster Hall for four days for public respect.
It should be noted that Queen Elizabeth II, who ruled the United Kingdom for the longest time, died on September 8 and her last rites will be performed on Monday, September 19.