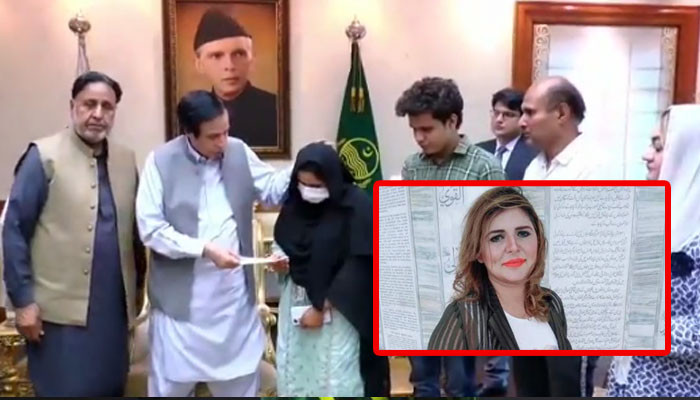 Pakistan
Punjab Chief Minister's announcement to give government jobs to journalist Sadaf Naeem's daughter and husband
Chief Minister Punjab Chaudhry Pervez Elahi met the daughter and son of the late lady reporter Sadaf Naeem and gave a check of financial assistance of Rs. 50 lakh to the family.
Chief Minister Chaudhry Pervez Elahi recited Fatiha in the Chief Minister's House in the meeting with the late Sadaf Naeem's daughter Namra Naeem and her son Azan Naeem.
Chaudhry Parvez Elahi gave a check of financial assistance of 50 lakh rupees to Nimra Naeem's daughter, while at the same time he also announced government jobs to Sadaf Naeem's daughter and husband.
Chief Minister Pervez Elahi while paying tribute to the journalistic services of the deceased said that he was deeply saddened by the sudden death of Sadaf Naeem. He is an equal sharer in the grief of the family in the hour of grief.
It should be noted that on the way to Kamonki of Pakistan Tehreek-e-Insaf's long march, a female reporter of Imranji TV fell under Imran Khan's container and died.