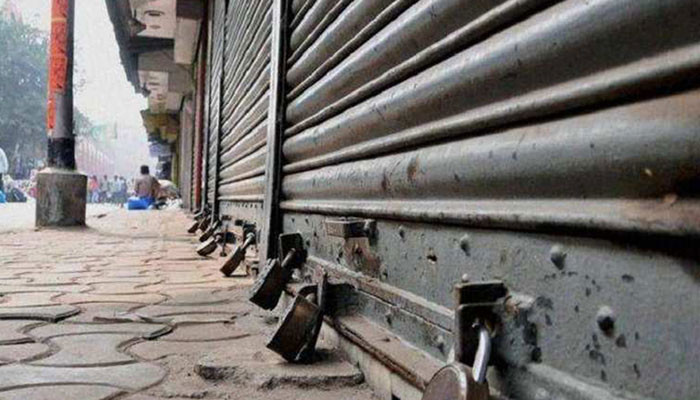 Business
PTI Traders Wing announced nationwide shutterdown strike today
The PTI Traders Wing has given a call for a nationwide shutterdown strike on Friday against the murderous attack on Chairman Pakistan Tehreek-e-Insaf (PTI) Imran Khan and other leaders.
Convenor PTI Traders Wing Qaiser Kiyani says that there will be nationwide shutter down tomorrow, our red line has been crossed, today we will go on shutter down strike.
It should be noted that last days Faisal Vawda while holding a press conference in Islamabad said that he is seeing only blood in the long march, funerals only funerals, imported personalities and many dead bodies are going to fall in the coming days under the guise of the march.
Faisal Vawda said that a conspiracy is being hatched under the guise of the narrative of long march, people should respond to everything but innocent deaths should not be done for anyone else, but I am seeing a lot of blood flowing under the guise of peaceful protest.
After Faisal Vawda's press conference, PTI issued a show-cause notice suspending his basic membership for violating the party policy, later Chairman PTI Imran Khan terminated his basic membership.