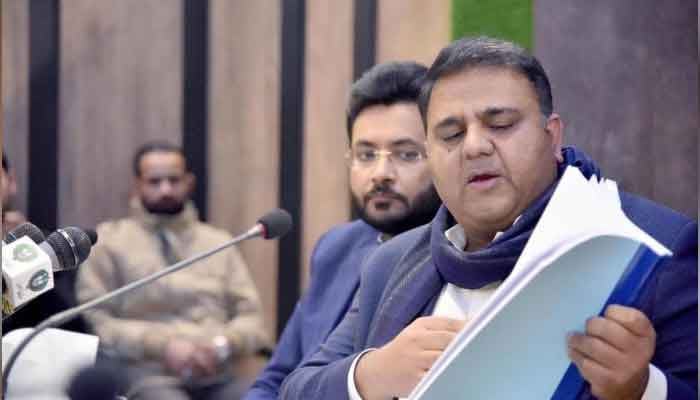 Pakistan
PTI rejects FIA's decision to investigate audio leaks
Pakistan Tehreek-e-Insaf has rejected the government's decision to conduct an investigation by the Federal Investigation Agency (FIA) into Imran Khan's audio leak related to the alleged threatened American cipher.

Reacting to the federal cabinet's decision to approve legal action against Imran Khan's audio leaks, Fawad Chaudhry said that Imran Khan's government was removed under a conspiracy.
Fawad Chaudhry said that the government's willingness to investigate the cipher is a step in the right direction, but justice demands that the investigation be done by a commission set up by the Supreme Court instead of the FIA, so that milk and water can be mixed. Commission to investigate audio leaks.
On the other hand, while talking to the media in Faisalabad, Farrukh Habib said that arresting Imran Khan would be his big mistake. There is nothing new in Imran Khan's audio leaks. Do not spoil the relationship.
Farrukh Habib said that Cipher is a fact which has been proven, we had demanded from the first day that a judicial commission should be formed, rejecting FIA's investigation, Cipher through a commission headed by a Supreme Court judge. There should be an investigation.