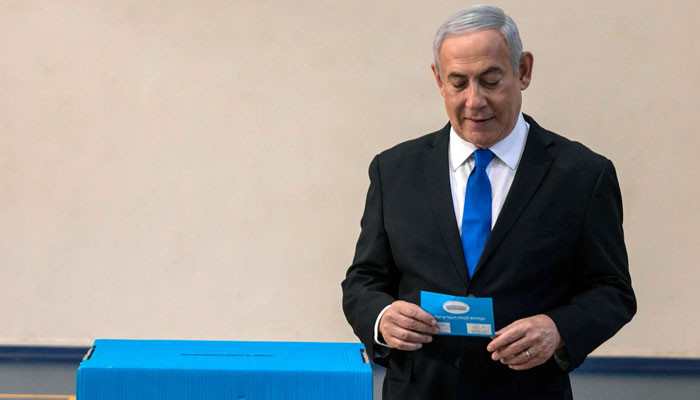 World
Political instability in Israel, the fifth election in less than four years
Political instability in Israel, elections for the fifth time in less than four years.
According to reports, former prime minister Netanyahu, who faced corruption charges, is trying to make a comeback with far-right allies. To form a government, any party must win a majority of 61 seats in the Israeli parliament.
According to reports, Netanyahu is likely to win again in the Israeli elections, the coalition led by Netanyahu is predicted to get 61 seats, while the former Prime Minister of Israel's Likud party is likely to get 30 seats. The United Torah consists of Shas and the Zionist Party.
It should be noted that the coalition of 8 parties in Israel succeeded in ousting Netanyahu from power last year, but the political instability of the coalition parties has led to new elections in Israel.
Far-right leader Atmar Ben Guerrent may play a key role in the return of Yahoo as prime minister, with Atmar Ben Guerr's Zionist Bloc coming third in the polls.
Acting Israeli Prime Minister Yair Lapid is also trying to regain power.