Olympian Talha Talib won the first medal for Pakistan in the World Weightlifting Championship.
Talha Talib appeared in action in the 67kg category snatch event at the World Weightlifting Championships in Tashkent.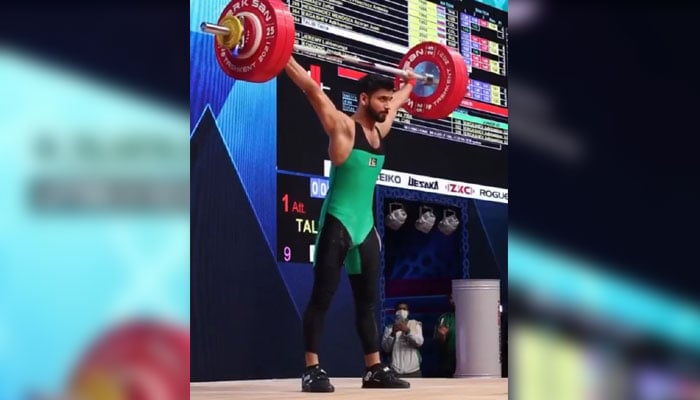 Talha lifted 143 kg in the 67 kg category event and won a bronze medal on her chest.
In the event, Russia's Zalfat Giro won gold and Uzbekistan's friend Yukov Buff won silver.
Talha Talib unfortunately could not complete the competition in the clean and jerk event but managed to win the first medal in the world championship.