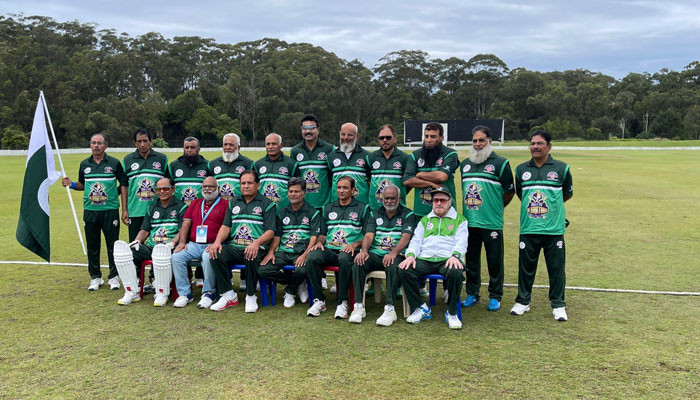 Sports
Pakistan reached the final after defeating Australia
In the semi-final of the Over 60 Cricket World Cup, Pakistan reached the final by defeating Australia.
In the ongoing Over 60 Cricket World Cup in Australia, Pakistan defeated Australia by one wicket in the semi-final.
Australia scored 215 runs for 6 wickets while playing first, Peter Jensen from Australia was the top scorer by scoring 91 runs.
Ashraf Pakhali took three wickets for Pakistan.
Pakistan achieved the target of 216 runs with two balls left for 9 wickets, Mohammad Aslam scored 63 runs and Tahir Rashid scored 41 runs.
Pakistan will face New Zealand in the final on Wednesday.