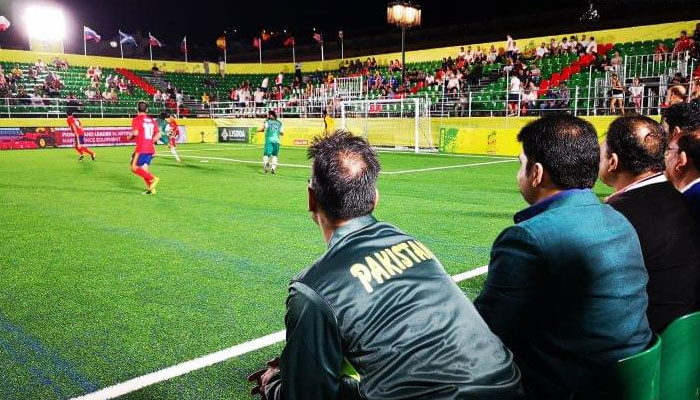 Sports
Pakistan out of Soca World Cup after losing to Ireland
In the Soca World Cup, Ireland defeated Pakistan 2-1, this was Pakistan's third defeat in the event, Pakistan drew one match and secured the fourth position in the group.
Pakistan team could not qualify for the round of 16 of the Soca World Cup. The matches of the event are being telecasted live on JioSuper.
In the last match of Group G of the ongoing event in Budapest, the capital of Hungary, Pakistan faced Ireland. In the first half, both teams attacked each other's goal in which Ireland won.
On their behalf, Ganters scored a goal and gave the team a lead of one zero. The score remained the same in the first half of the match. In the second half, the Pakistani team managed to equalize the competition.
Just three minutes before the end of the game, Samuel Watkins scored a goal to give the Irish team the lead again, which remained until the end of the game. Failed to reach the round of 16.