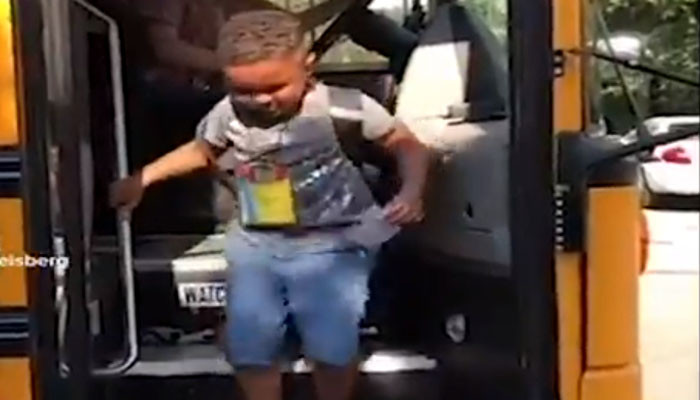 Amazing
On the first day of school, the child complains about the sandwich.
On the first day of school, the boy scolded his father for not eating a healthy lunch that had a bad sandwich.
The first day of school is memorable for everyone and for parents too.
Similarly, a social media video was shared by the children's father on social media to commemorate a child's first day of school, with the mother's motive behind influencing her children to be safe. His mother complained about him from the mill.
As soon as he got off the bus, the child said that it was a very bad sandwich that he wanted to eat.
The video was posted by the child and the mother on their social accounts which has become a sacred thing with social media users.