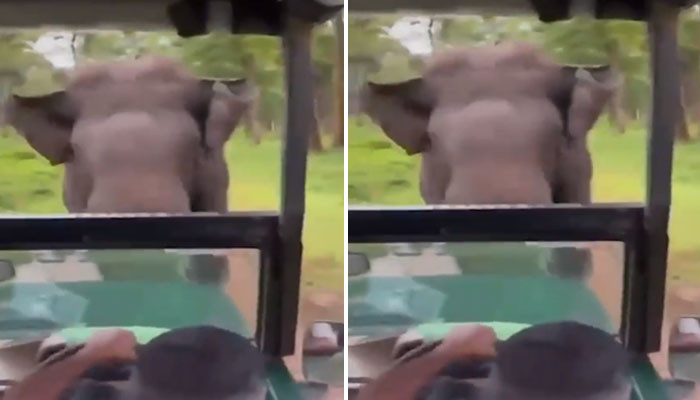 Safari Park in India did not spare a single eye to the tourists and how the tornado made everyone.
Tourists go to the safari park to see such beautiful sights created by the power, but sometimes you don't like this tour and it is fun, in the safari park in India where the elephants are toured by the tourists. And decided to drive them out of the park.
An interesting incident took place in a safari park in India. The tourist elephant did not like the safari park or the tour.
In the video circulating on social media, it was seen that an elephant started chasing the tourists' jeep and the driver of the jeep drove for his life and saved the lives of other people in the vehicle. .