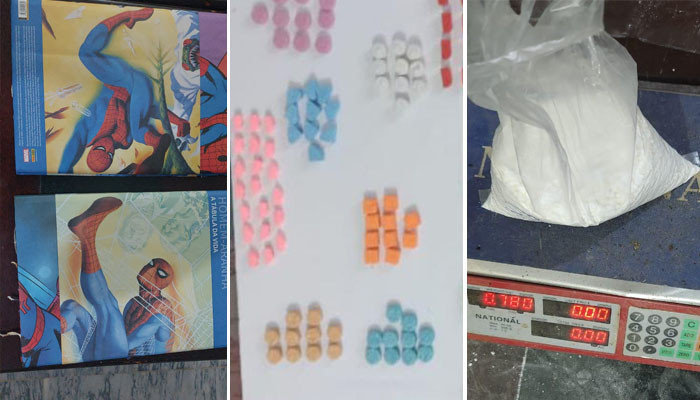 Pakistan
More than one and a half kilos of cocaine recovered from a foreign passenger at Islamabad Airport
The Anti-Narcotics Force recovered drugs from the possession of a foreign passenger while conducting an operation at the Islamabad International Airport.
According to the spokesperson of ANF, the passenger from Brazil had arrived at Islamabad International Airport from Qatar, where the ANF staff recovered one kilogram of 560 grams of cocaine during the search of the luggage.
According to ANF, the accused had reached Islamabad from Doha, and when he was found to be a suspect, drugs were recovered from him.
According to the spokesman, during another operation, 180 narcotic pills were recovered from the accused resident of Quetta on Northern Bypass in Karachi, while 900 grams of opium was recovered from a parcel sent to London at the courier office in Lahore, which was hidden in books. .
The accused have been arrested and a case has been registered under the Anti-Narcotics Act and investigation has been started.