King Charles of Great Britain was crowned the historic King Edward.

The coronation ceremony of Britain's King Charles Swaim and his wife Queen Consort Kamilla is ongoing, in which various rituals are being performed.
The Archbishop of Canterbury administered the oath of office to King Charles, after which King Charles signed the oath.
King Charles Swimme of Great Britain assumed the Chair of St. Edward and was crowned the historic King Edward, the Archbishop crowned King Charles Cooking Edward.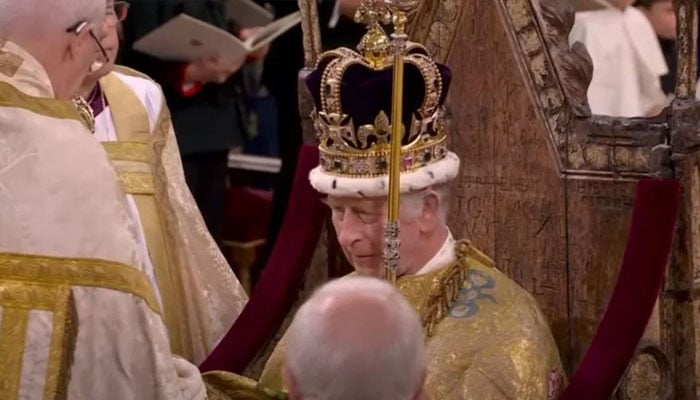 King Charles is the seventh royal to hold the crown of King Edward.
Earlier, British Prime Minister Rishi Sonak gave a reception while Prime Minister Shehbaz Sharif is attending the coronation ceremony, apart from which 2,200 guests including the royal family are attending.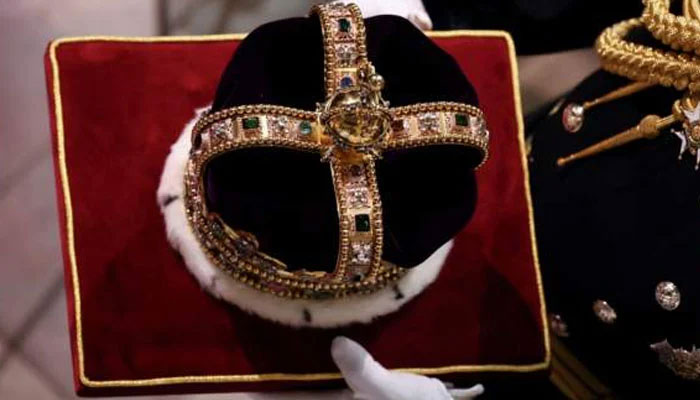 This is the first coronation ceremony in 70 years in which Prince Harry has come to Westminster to attend.
Apart from this, Prince Andrew, Prince Edward, Princess Eugenie, Princess Anne are also attending the Westminster ceremony.
A look at the life of King Charles:
King Charles was born on November 14, 1948, and was officially made Prince of Wales in 1969, while King Charles also served in the military.
King Charles was first married to the late Princess of Wales Diana in 1981 and then married Camilla Parker in 2005.
King Charles's twins are Prince William and Prince Harry, King Charles' son Prince William has now been given the title of Prince of Wales.
Charles became king after Queen Elizabeth's death in September last year.