Bollywood actress Katrina Kaif shared a video of the first cooking ceremony.
Actress Katrina Kaif, who recently tied the knot with Bollywood actor Vicky Koshal, shared an Instagram story.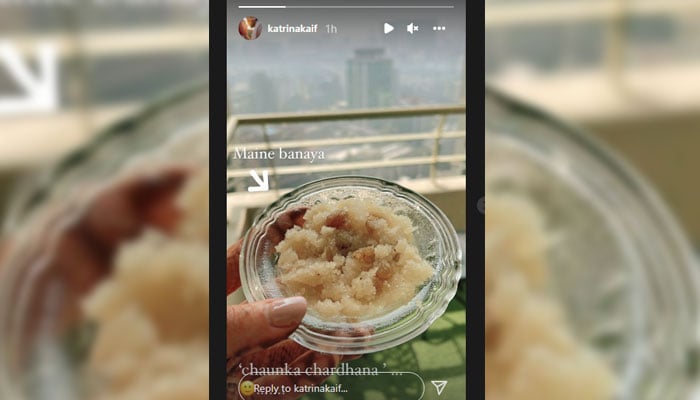 In the story, Katrina can be seen holding a plate of semolina confectionery in her hand.
According to media reports, the ritual is being described as the first cooking in Katrina's in-laws, an Indian ritual in which the new daughter-in-law makes something sweet for her family, after which she is given presents by the elders of the family.
It may be recalled that the two actors recently got married in a private ceremony in Rajasthan which was also attended by close relatives, friends and some showbiz personalities.