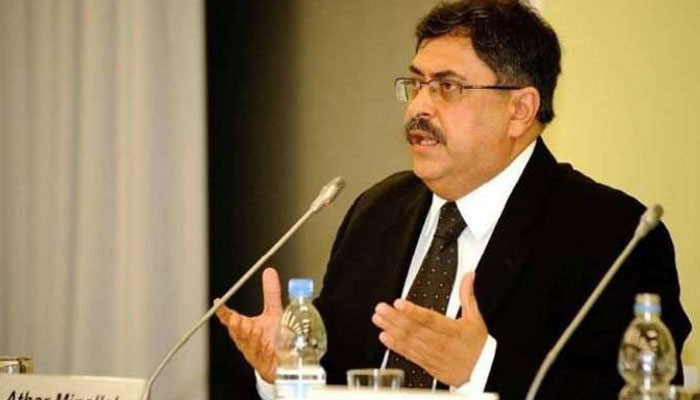 Pakistan
Imran Khan's statement about a female judge does not make terrorism a case: Islamabad High Court
The Islamabad High Court has sought a report from the JIT by Monday on the plea to dismiss the terrorism case filed against Chairman PTI Imran Khan for threatening a female Additional Sessions Judge.
The court said that on the next hearing, tell why the provisions of terrorism were imposed in the case.
Chief Justice Athar Manullah remarked that we are here to protect our lady judge and regular contempt of court proceedings are going on in this matter, there were many wrong speech and inappropriate words but terrorism is not a section. Don't bring the crime of terrorism down to such a small level.
A bench comprising Chief Justice Atharmanullah and Justice Thaman Rifat of the Islamabad High Court heard the plea to dismiss the terrorism case against Pakistan Tehreek-e-Insaf Chairman Imran Khan.
On the inquiry of the Chief Justice, Special Prosecutor Raja Rizwan Abbasi said that Imran Khan was involved in the investigation yesterday after the court order.
He also read out the controversial sentences of Imran Khan's speech at the court inquiry. On this, the Chief Justice said that you should tell me how the section of terrorism is made on it. This is a very serious charge, there is a decision of the Supreme Court. Bring the crime of terrorism down to such a small level, don't confuse the issues, there is a contempt of court proceeding which is separate, no IG should be so weak as to be afraid or nervous to speak.
The special prosecutor said that if there is a former prime minister or a possible future prime minister, it makes a difference. The Chief Justice said that after that, Imran Khan appeared in front of the police and was interrogated. Was there any attack during this time? Don't make this a case of terrorism.
The court asked the JIT to hold a meeting and inform the court by Monday, after which the hearing was adjourned till September 19.